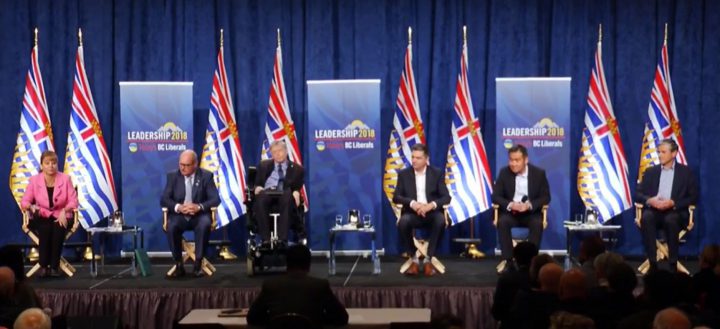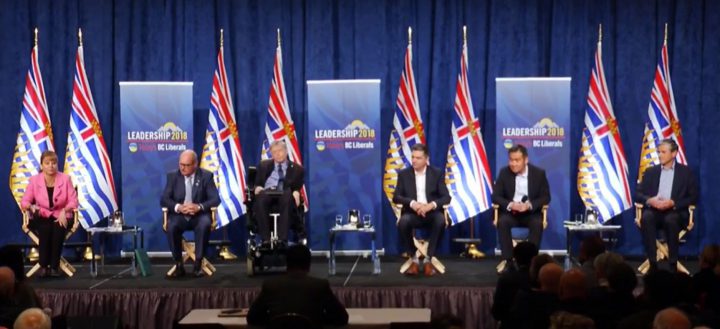 The third out of six BC Liberal leadership forums took place Sunday in Nanaimo, with all six candidates looking to garner Vancouver Island support.
The event, hosted in the Vancouver Island Conference Centre, was right beside the provincial electoral district of Parksville-Qualicum, the only place on Vancouver Island to elect a BC Liberal candidate, Michelle Stilwell, in 2017.
The debate at the forum surrounded topics such as environmentally conscious resource extraction, education, the opioid crisis and opposing possible proportional representation.
Each candidate also stressed Vancouver Island's lack of support of the party in the last provincial election and possible solutions.
"Island people feel forgotten," said BC Liberal Candidate Dianne Watts. "They feel it's been a write off…we have 800,000 people on this island, it's going to grow to 1.2 million people. We have to have an island strategy that is meaningful."
Opportunities in the technology sector for the Island were brought forward by Sam Sullivan as a boost for growth.
"The tech world is taking off, we have companies all over the world setting up in Vancouver, I think this is a great place for a tech hub," he said.
When asked how, as party leader, the leadership candidates will look to gain votes from Green and NDP voters, where the top priority is the protection of the environment, candidates had much to say.
"First I think we have to begin by shedding any notion of defensiveness about the diversified economy that we have, that includes resource extraction." said Michael De Jong, "Let's challenge ourselves to be world leaders…let's challenge the rest of the world to look at the way we harvest trees, the way we extract minerals, the way we produce energy."
In Todd Stone's opinion the BC.Liberals "have a very good record when it comes to the environment, we have to highlight that we were the first jurisdiction in North America who put a price on carbon."
B.C. was a leader in "responsible resource extraction," felt Michael Lee.
Andrew Wilkinson often brought up his three years spent in Campbell River, and spoke on how he feels B.C. has "the highest possible environmental standards." Wilkinson also brought up Victoria's wastewater management issue and the importance of getting "toxins out of our waters."
De Jong had to exit the event early to attend the funeral for fallen Const. John Davidson in Abbotsford.
The next B.C. Liberal leadership forum is set to take place in Kelowna on Dec. 2.