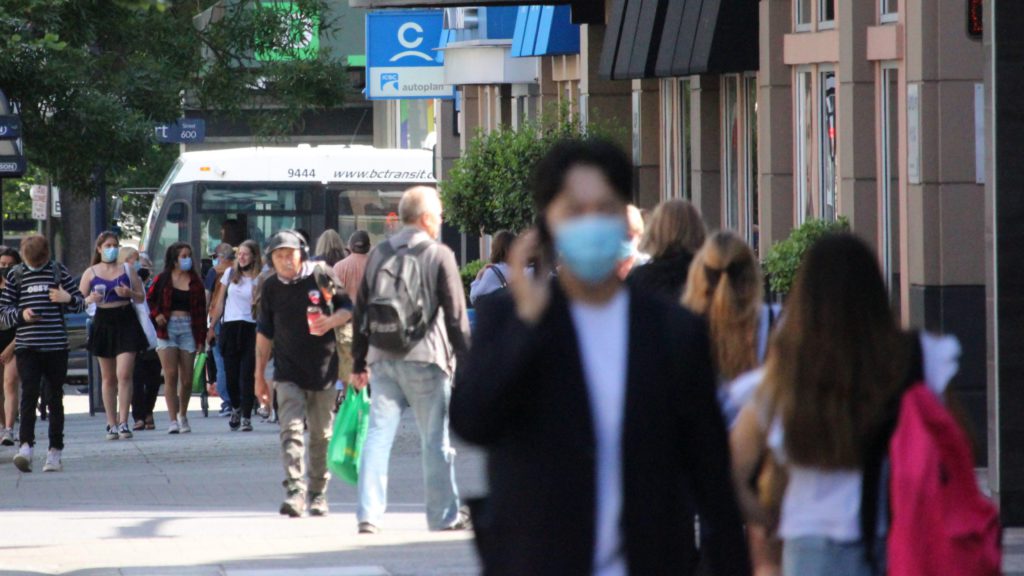 British Columbia health officials on Tuesday reported 150 new COVID-19 cases, including three in Island Health, and no new deaths since their last update on July 26.
There are currently 783 active cases in the province and 44 people in hospital — 22 of whom are in intensive care.
Of the 150 new cases reported, 17 were recorded in Vancouver Coastal Health, 32 were in Fraser Health, three were in Island Health, 95 were in Interior Health, and three were in Northern Health.
A total of 6,637,241 doses of vaccine have been administered province-wide and as of July 27, 80.7 per cent (3,742,081) of all eligible people over 12 have received their first dose while 62.3 per cent (2,887,730) have received their second dose.
Since the onset of the pandemic, there have been 149,259 confirmed cases, 1,768 deaths, and 146,700 recoveries in B.C.
Today's data was released as a statement to the media.
Island Health
There are currently 33 active cases — one in North Island, eight in Central Island and 24 in South Island — and one person in hospital on Vancouver Island.
Although active cases are at their highest levels since early June, they have fallen more than 80 per cent since the end of April and more than 70 per cent since the end of May.
In the past 24 hours, 479 new COVID-19 tests were performed and 10,292 doses of vaccine were administered on Vancouver Island. Of those, eight were AstraZeneca, 2,245 were Moderna and 8,039 doses were Pfizer.
A total of 1,088,970 vaccine doses — 42.8 per cent of those are second doses — have been administered on Vancouver Island. This includes 32,568 doses of AstraZeneca, 268,501 doses of Moderna and 787,901 doses of Pfizer.
Since the pandemic began, there have been 5,229 cases reported, 41 deaths, and 257 total hospitalizations, and 5,152 recoveries recorded on Vancouver Island.