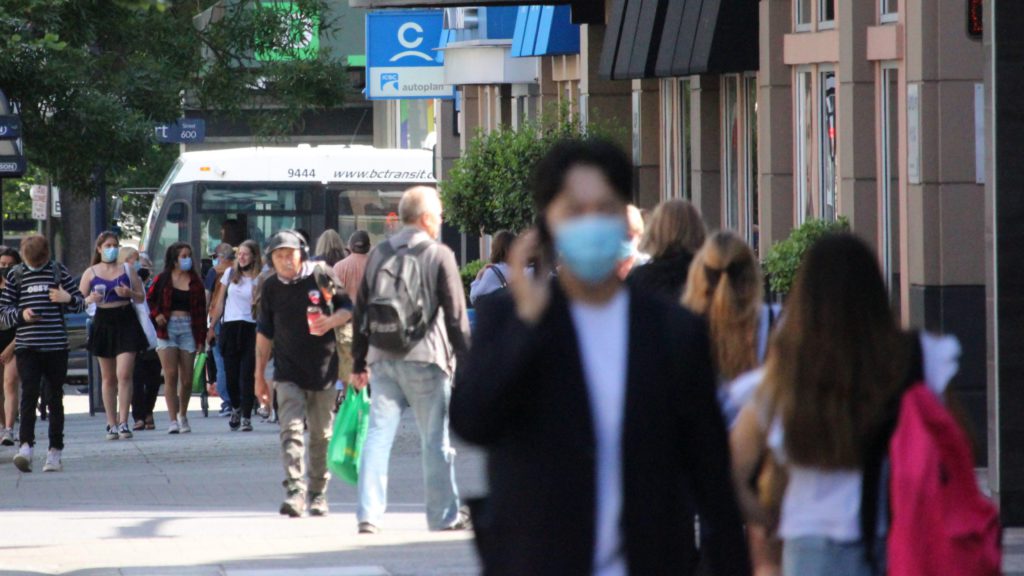 British Columbia health officials have reported 113 new cases and four deaths from COVID-19 since their last update on Tuesday.
The number of confirmed cases in B.C. climbs to 146,674 while the province's death toll now stands at 1,738.
Of the new cases, 27 were recorded in Vancouver Coastal Health, 51 were in Fraser Health, four in Island Health, 31 in Interior Health, and zero in Northern Health.
There are currently 1,454 active cases in the province and 134 people in hospital — 41 of whom are in intensive care.
A total of 143,449 people in B.C. have recovered from COVID-19 while 4,165,142 doses of vaccine have been administered province-wide.
That amounts to 76.3 per cent of all adults in B.C. and 74.6 per cent of those 12 and older receiving a first dose of vaccine.
"British Columbia has some of the highest levels of immunization for Dose 1 in the world – something we can be incredibly proud of – and we have the ability to push that even higher," said Provincial Health Officer Dr. Bonnie Henry and Health Minister Adrian Dix in a statement.
"If you haven't yet had a chance to book your first dose, please take a moment to do that today. Equally important, encourage those around you to do the same. Many locations are offering extended hours and mobile clinics to make it as easy as possible for you and your loved ones to take this important step."
Wednesday's numbers were announced by Henry and Dix in a written statement.