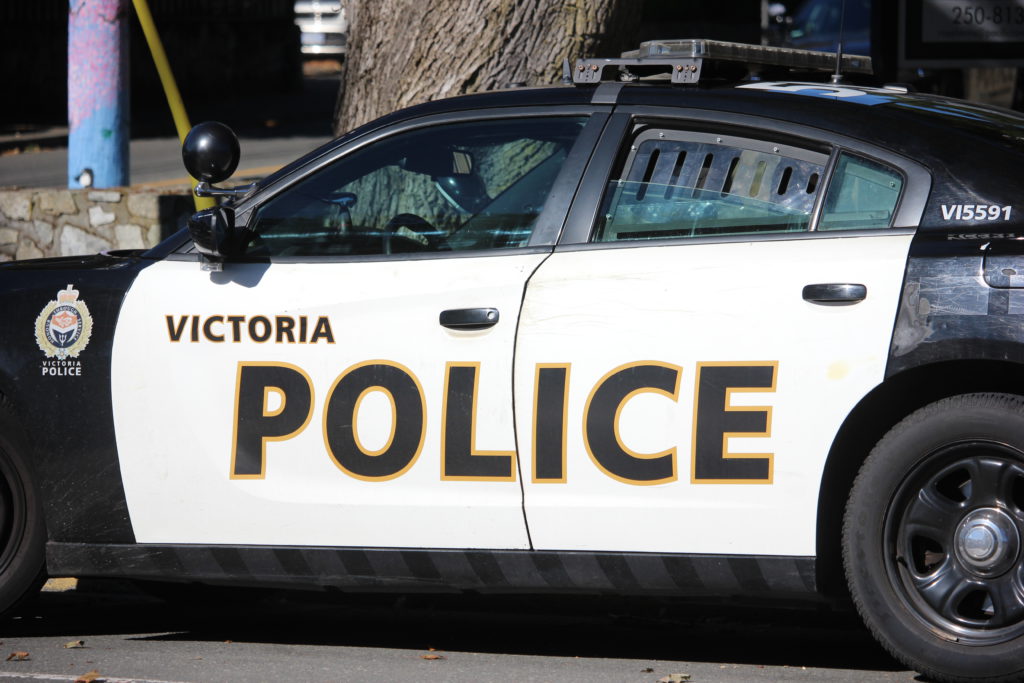 A woman has been arrested by Victoria Police after she attacked a man with a hammer and barricaded herself in a residence on Sunday evening.
In a report published Monday, police say that the incident took place at approximately 5:30 p.m. on Sunday, June 13 in the 800-block of Johnson Street.
Police say that they received reports that a woman had attacked a man with a hammer at a supportive housing facility — leaving him with non-life-threatening injuries — and proceeded to barricaded herself within a suite at that location.
Frontline officers with the Victoria Police Department attended the scene and worked to negotiate a surrender with the suspect, but after she refused to communicate, the Greater Victoria Emergency Response Team was called in as well.
After several hours of attempted negotiations, GVERT officers deployed several loud distraction devices, according to the police report.
At approximately 9:30 p.m., the suspect exited the suite but police say she refused to comply with directions, so officers deployed ARWEN less-lethal munitions and the suspect was taken into custody without further incident.
 The woman was transported to hospital for treatment of non-life-threatening injuries and a mental health assessment.
VicPD says that once she was medically cleared, officers released the woman with a court date and conditions.
She faces recommended charges of assault with a weapon.
The file remains under investigation and police are asking for anyone with information about this incident to call the VicPD Report Desk at (250) 995-7654, extension 1.
To report what you know anonymously, please call Greater Victoria Crime Stoppers at 1-800-222-8477.