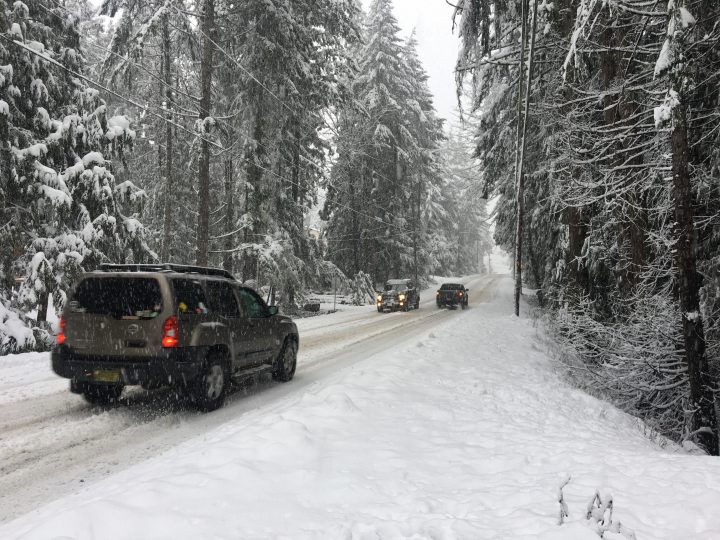 The province is reminding British Columbians that starting Monday Oct. 1 drivers on most highways will require winter tires.
On Vancouver Island, they are required on the Malahat, and on highways 4, 14 and 28.
On the South Coast they will be required on highways such as the Sea to Sky Highway, and will also be needed for highways in the North and Interior.
Drivers without the proper winter tires in good condition driving on designated B.C. highways can receive a fine of $109.
Regulations in the province say an appropriate winter tire is one with either the M+S or mountain/snowflake symbol and in good condition with a minimum tread depth of 3.5 millimetres.
Drivers are also encouraged to choose their tires based on the region and conditions in which they regularly drive.
Tires marked with a mountain and snowflake symbol on the sidewall offer the best traction on snow and ice and in cold weather. Tires marked with M+S (mud and snow) offer better traction than summer tires but are less effective than mountain/snowflake tires in severe winter conditions.
Also starting Monday, commercial vehicle operators must carry chains and are required to use them when a mandatory chain-up is in place.
The Tire and Rubber Association of Canada says approximately 60 per cent of B.C. drivers now own winter tires, compared to 38 per cent in 2014.
More information on winter tires can be found here.
A map with all the highways requiring the tires can be found here.