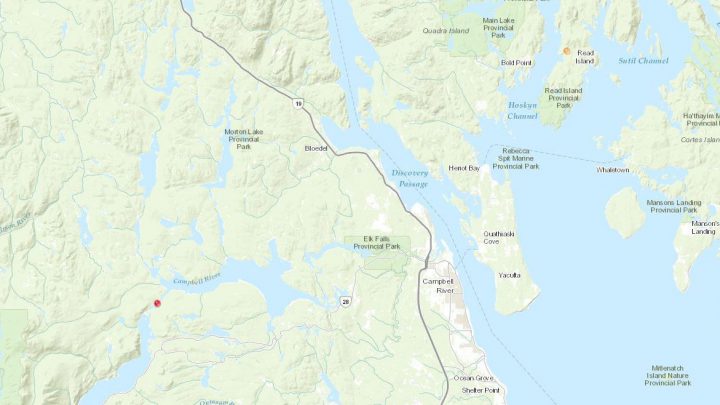 With less windy conditions Thursday, the B.C. Wildfire Service says crews battling a wildfire west of Campbell River expect to have a good day after an aggressive response.
Donna MacPherson at the Coastal Fire Centre said crews will look to establish control lines around the estimated 0.9-hectare blaze, which is burning near B.C. Hydro's Strathcona Dam.
MacPherson says good progress has been on a mostly grass fire that has reached an estimated eight-hectares on Read Island, northeast of Campbell River.
She says crews have access all the way around the blaze with a water source connected to a hose system.
That fire is being held but is not yet under control since it hasn't been mopped up and crews haven't been able to get at hot spots within the fire area.
MacPherson says a helicopter dropped water Wednesday on the wildfire adjacent to the B.C. Hydro transmission line near the Strathcona Dam and is on standby if necessary Thursday.
Three crew members and two fallers, who work to ensure trees coming down safely, are working on the blaze that started on a steep ravine and worked its way down towards a creek.
The fire is under investigation and MacPherson says it is believed to be human-caused.
The helicopter is also ready for the Read Island fire, if necessary, with five crew members and two fallers on the scene Thursday.