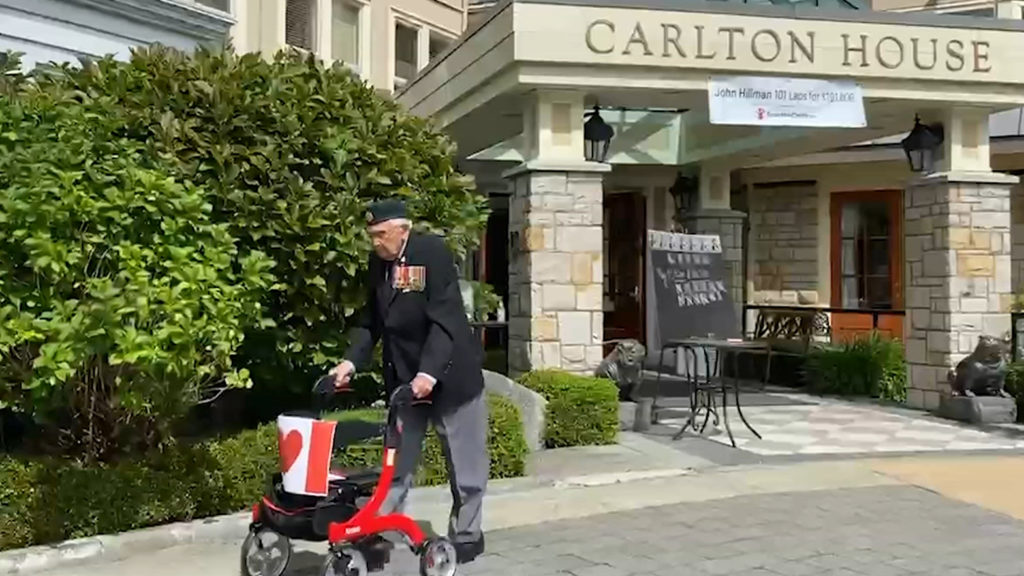 He's over a century old, but that won't stop this Second World War veteran doing what he can to raise money for kids in need.
John Hillman will be once again be walking around the courtyard of his home to fundraise for children amid the COVID-19 pandemic.
Last year, the 102-year-old raised $169,000 for the Save the Children COVID Relief Fund and no one is going to slow him down from beating that number.
"We're hoping this year will be much more successful, I think children generally need it much more now," said Hillman.
Starting Monday, Hillman will walk 10 laps a day around the Carlton House's courtyard, until he reaches the 102 mark.
The veteran and Burma Star holder has been busy training and says he's ready for this new challenge.
"I do 10 laps everyday just to keep my legs going. They're getting a little old but there still moving up to the target," he said.
Hillman was inspired by fellow comrade Tom Moore from the United Kingdom after he saw the veteran do a similar fundraiser on the news, sporting a very familiar military medal.
Residents and staff at the Carlton House say they're right behind him, every step of the way.
"The whole building's feeling excited, John's ready to go," said Jamille Morrison, wellness manager at the Carlton House. "So, it's really all about him and what he brings, we all feel it."
It all starts June 28 at 10 a.m.
People are invited to come by and cheer him on, physically distanced of course.
"I've had a good life, a long life, and it's the children that matter. If we can give them any help, why not," said Hillman.
Donations can be made by visiting Hillman's fundraising page.
Save The Children provides emergency relief to children in need as well as funding for health, education and reconciliation programs across Canada.