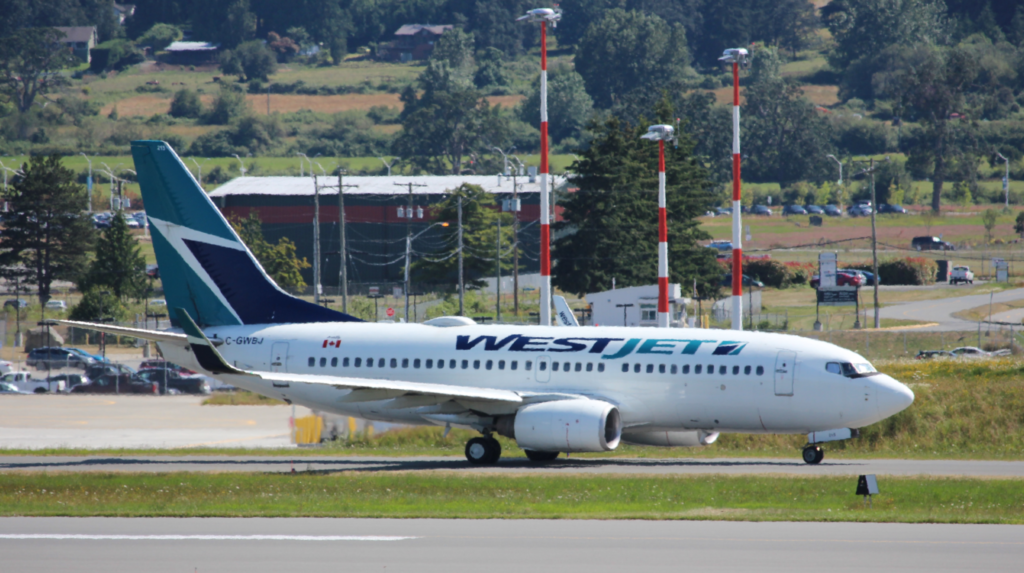 Health officials say a WestJet flight that landed Monday in Victoria had an identified case of COVID-19 onboard.
BC Centre for Disease Control (BCCDC) is warning passengers about potential exposure to COVID-19 onboard WestJet flight 3349 that arrived at Victoria International Airport from Edmonton on Nov. 23.
The affected rows are eight-to-14.
Passengers who were on board a domestic flight that has been added to the province's COVID-19 exposure list should self-monitor for symptoms for 14 days, according to the BCCDC.
Those who were sitting in rows identified are considered to be at a higher risk of exposure due to their proximity to the case.
COVID-19 symptoms include fever, chills, cough or worsening of chronic cough, shortness of breath, sore throat, loss of sense of smell or taste, runny nose, headache and fatigue.