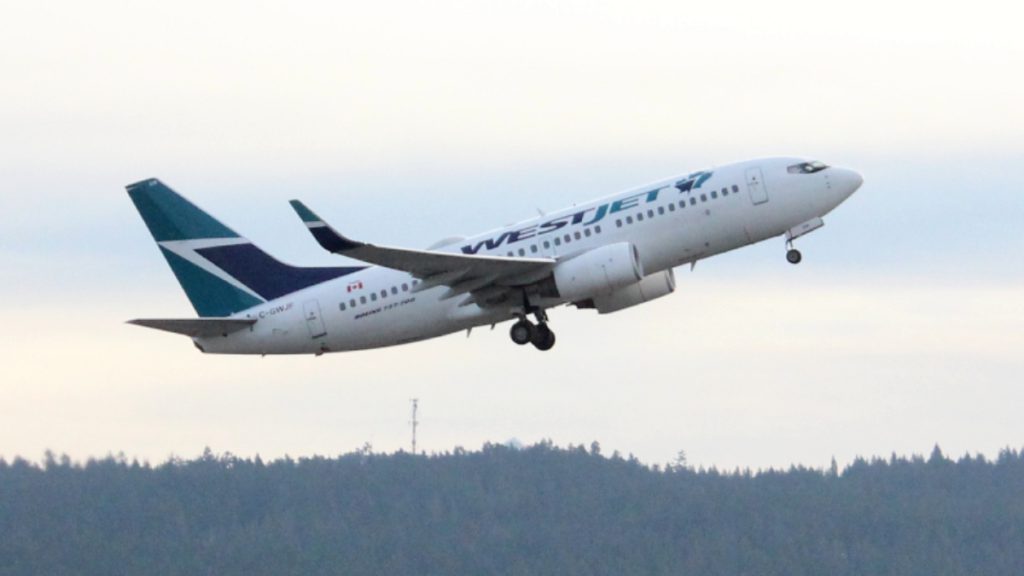 WestJet has confirmed that a flight that landed Saturday in Victoria had an identified case of COVID-19 onboard.
WestJet is warning passengers about potential exposure to COVID-19 onboard WestJet flight 195 that arrived at Victoria International Airport from Calgary on Nov. 14.
WestJet has not reported at this time which rows are affected.
The flight has been added to the BC Centre for Disease Control's exposure list. However, the date of the flight was listed as Nov. 15. WestJet said they have reached out for a correction.
Passengers who were on board a domestic flight that has been added to the province's COVID-19 exposure list should self-monitor for symptoms for 14 days, according to the BC CDC.
COVID-19 symptoms include fever, chills, cough or worsening of chronic cough, shortness of breath, sore throat, loss of sense of smell or taste, runny nose, headache and fatigue.