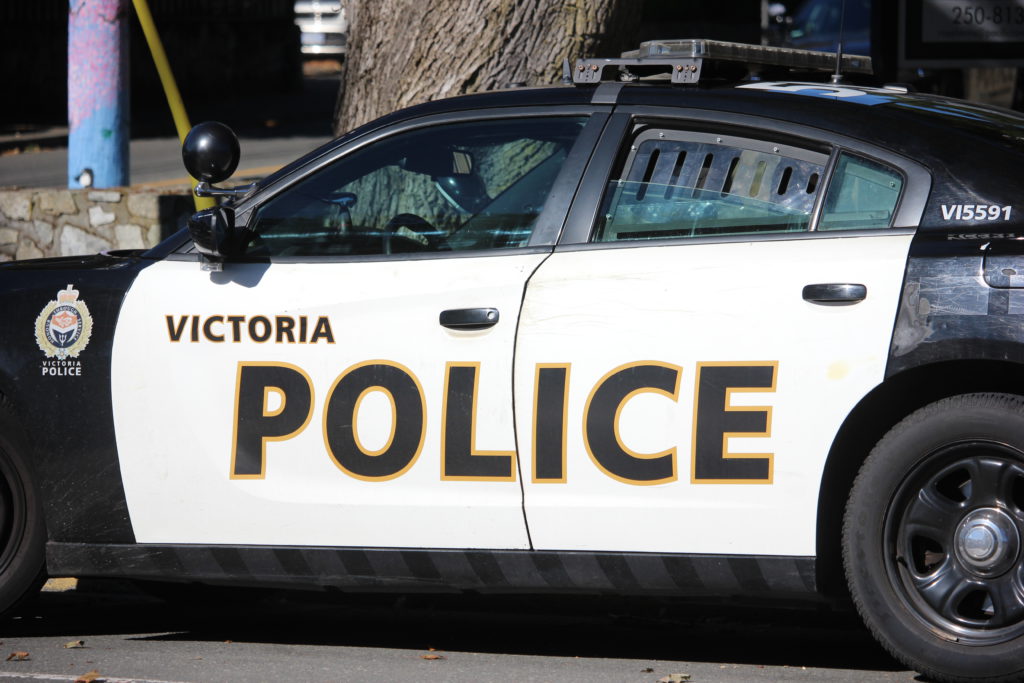 A multi-organization effort led Victoria police to make 27 arrests in one day Wednesday.
Dubbed "Warrant Wednesday," police including those from patrol's A-Watch, the Community Services Division and VicPD's Analysis and Intelligence section tracked down people wanted on warrants in Victoria and Esquimalt.
"The day-long project led to the arrests of 27 men and women who were wanted for a variety of offences, some of which included: mischief, driving while prohibited, breach of probation, break and enter, assault, assault causing bodily harm, sexual assault, and sexual interference involving a youth," police said in a statement.
One of the people arrested had a search warrant executed at his suite in a temporary housing facility the night before, which turned up a handgun.
The man was also wanted on outstanding warrants for possession of stolen property over $5,000, possession of break and enter instruments, breach of a release order, possession of identity documents and drug-related offences.
Many of the arrests were detailed on Victoria police's Twitter account.
As #VicPDWarrantWednesday comes to a close, a 38-yr-old man man sought for firearms offences, after GVERT & Patrol executed a search warrant yesterday at a multi-unit temp housing facility in the 3000-blk of Blanshard St, was located & arrested this afternoon. (1/3) #yyj pic.twitter.com/6HqBjRdFNu

— Victoria Police (@vicpdcanada) May 12, 2021
Police thanked the public for tips that led to the arrests, and is asking anyone about someone who is wanted in Victoria or Esquimalt to contact them at 250-995-7654 extension 1, or Crime Stoppers at 1-800-222-8477.