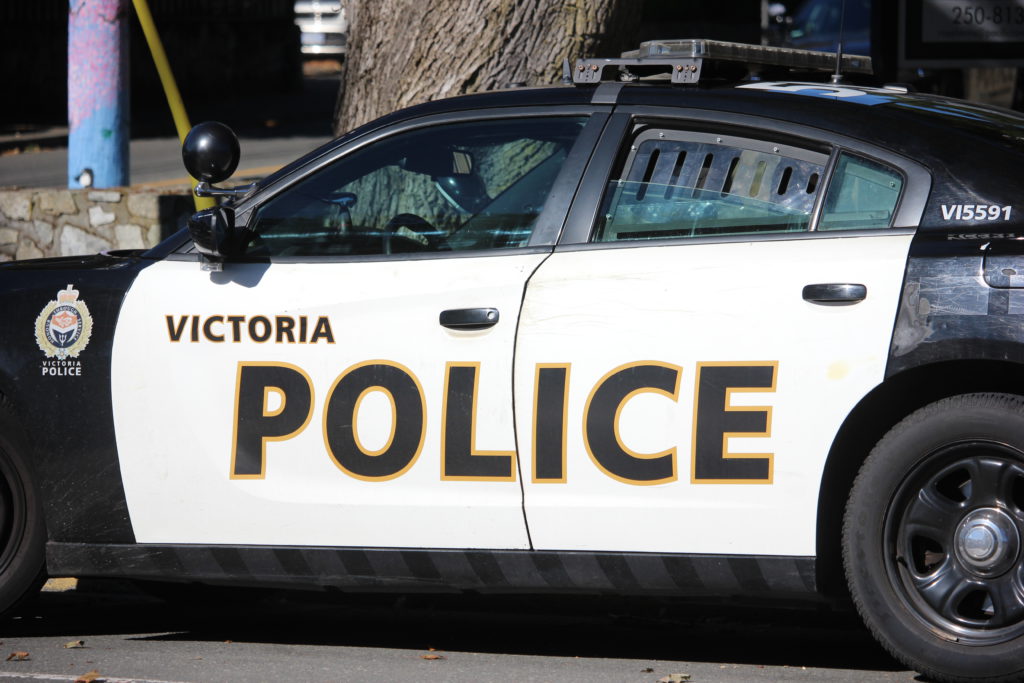 The Victoria Police Department says they've arrested a woman who allegedly set grass fires in Beacon Hill Park, attempted to steal a vehicle and broke into a home to take a shower.
Police say they were called for a report that a woman was using a small torch to light sections of grass on fire near the 200-block of Simcoe Street just after 5:30 p.m. Sunday, while several members of the public reportedly followed behind, extinguishing the fires before they spread.
The woman was found sitting near a van by the first officer to arrive to the area who recognized her on a warrant from Duncan, police say.
When the officer tried to take her into custody, she allegedly attempted to fight back before leaping into the nearby van and trying to drive away.
The officer then deployed pepper spray, affecting both of them, and the woman fled, according to police.
Police then say a person flagged down officers arriving on scene in the 200-block of Douglas Street, saying they fled their suite with their dog after a woman broke in, stole clothing from a bedroom closet and then went to take a shower in the bathroom.
While following up on the report and investigating the suite, officers found the woman in the bathroom taking a shower.
She was taken into custody without incident.
Police say the woman, who was wanted on a warrant based in Duncan, was also awaiting disposition on charges related to assault on staff at a temporary housing facility and addition charges, breaking and entering, attempted theft of a vehicle, flight from police and resisting arrest.
She was held for court Monday morning and now faces additional charges of arson, breaking and entering, attempted theft of a vehicle, flight from police and resisting arrest.
Police are now asking members of the public who have information on the incident and who have not spoken to them to call 250-995-7654 or Crime Stoppers at 1-800-222-8477.