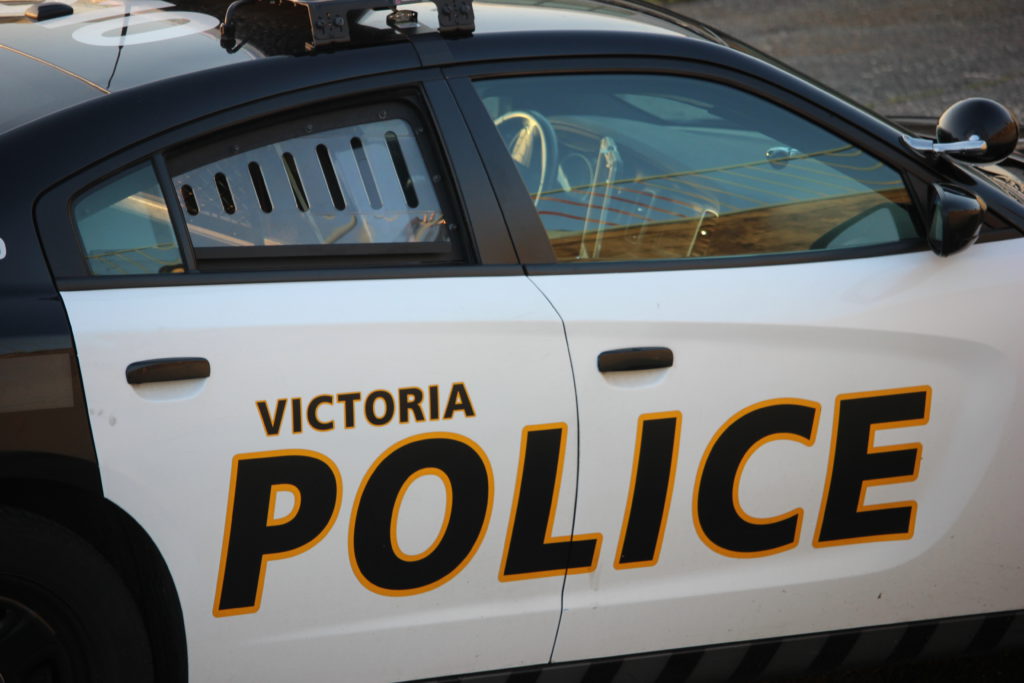 A man has been arrested by Victoria police after he brandished a knife and carried out a theft at a local business on Monday.
Officers received a report at around 1:15 p.m. on Monday, March 16, responding to a business in the 3000-block of Blanshard St. 
Police were told that a suspect had stolen items from the business and brandished a knife towards staff.
Patrol officers arrested a man yesterday afternoon after he stole items from a Victoria business and brandished a knife toward staff. The suspect then fled the store on foot.
Victoria Police arrived at the scene and conducted a search for the suspect.
With the assistance of store staff, officers located the suspect climbing a fence in the 600-block of Manchester Road. Officers arrested the man without further incident.
READ MORE: RCMP find loaded firearm inside stolen truck that crashed near Qualicum Beach, seek occupants who fled scene
The man was transported to cells at VicPD where he was held to await court.
In addition to being arrested for assault with a weapon, theft, and breach of an undertaking, the man was arrested on an outstanding warrant for failing to attend court on an unrelated matter, note police.
The file remains under investigation as police continue to review the incident.
 Anyone with information about this incident, who has yet to speak with investigators, is being asked to call the non-emergency line at (250) 995-7654, extension 1.
To report what you know anonymously, please call Greater Victoria Crime Stoppers at 1-800-222-8477.