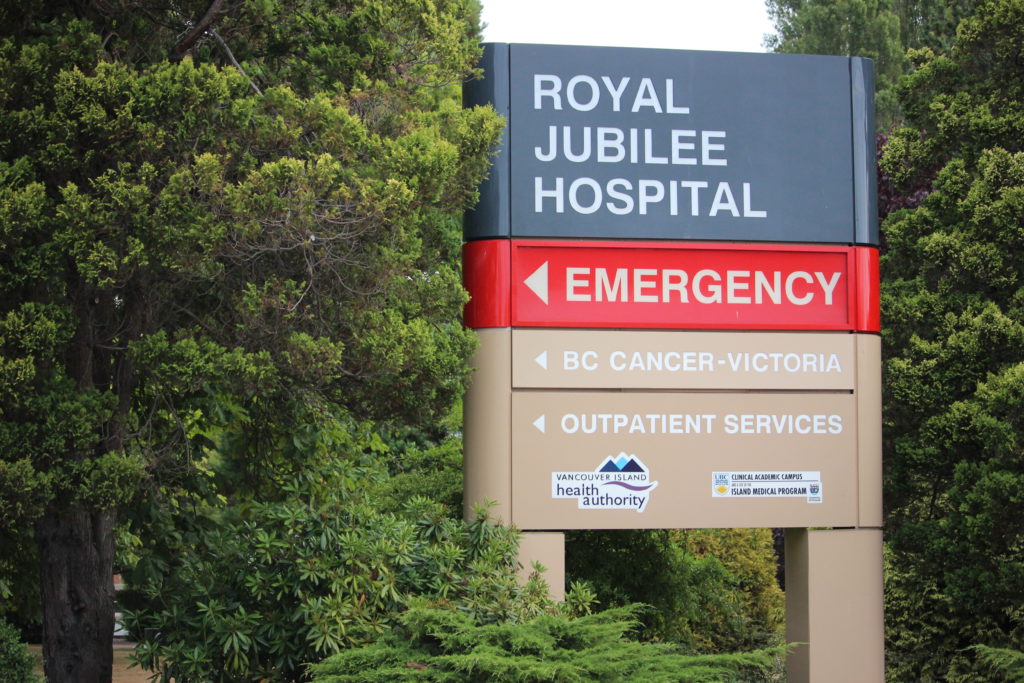 As the number of coronavirus infections continues to climb, so too does the number of people being admitted to hospitals on Vancouver Island.
According to Island Health, hospitals on Vancouver Island — particularly Victoria General, Royal Jubilee, and Nanaimo Regional General — are currently experiencing a "significant" number of patients.
A spokesperson for the health authority told CHEK News in an e-mailed statement that the increase is tied to the growing number of COVID-19 cases on Vancouver Island.
"The impact of increasing numbers of acutely ill patients and an increasing number of COVID positive patients needing in-hospital care, are contributing to the number of patients being admitted to our hospitals," said a spokesperson with Island Health.
Island Health did not provide specific numbers regarding hospitalization occupancy rates. However, since March 15, the total number of reported COVID infections on Vancouver Island has increased by more than 45 per cent while the total number of people hospitalized as a result of COVID has increased nearly 50 per cent since Feb. 22.
The health authority stressed that while there are increased pressures on the healthcare system, physicians and staff continue to deliver high-quality care to patients.
"While it is an extremely busy time at our hospitals, we want to reassure the public that we are open and ready to take care of anyone who shows up in need of care," the spokesperson said.
"Depending on urgency, there could be a longer wait due to the high patient volumes. We ask people to be patient when waiting to be seen in the ED, as patients are seen and treated based on the urgency of their needs."
It isn't just Vancouver Island that has seen a rise in COVID-19 cases and hospitalizations.
According to Health Canada, the seven-day average of new daily cases nationwide for April 9-15 was 26 per cent higher than the previous seven days.
Furthermore, the average number of people with COVID-19 who were being treated in hospitals across Canada each day during the week-long period of April 4-10 was 34 per cent higher than it was during the previous week.
Additionally, the number of people in intensive care units across Canada was 22 per cent higher during the week of April 4-10, compared to the previous week.
Dr. Theresa Tam, Canada's chief public health officer, said in a statement on Saturday that more and more younger patients with COIVD-19 are requiring hospitalization and that the increase is placing a "renewed strain" on care workers and the health system in general.
"We are seeing an increased number of adults under the age of 60 years being treated for COVID-19 in hospital, including in ICUs. This is a reminder that serious illness can occur at any age and evidence indicates that variants of concern can be associated with more severe illness and increased risk of death," said Tam.
"Circulation of COVID-19 in younger, more mobile and socially-connected adults is an ongoing risk for spread into high-risk populations and settings and several jurisdictions have highlighted social gatherings as an important driver for spread."
A total of 51,643 variant of concern cases have been reported across Canada as of April 15, according to Health Canada, including 49,365 cases involving the B.1.1.7 variant, 1,882 cases involving P.1 variants, and 396 cases involving the B.1.351 variant.
As a result, Dr. Tam is urging Canadians to "remain vigilant" and continue following local public health advice.