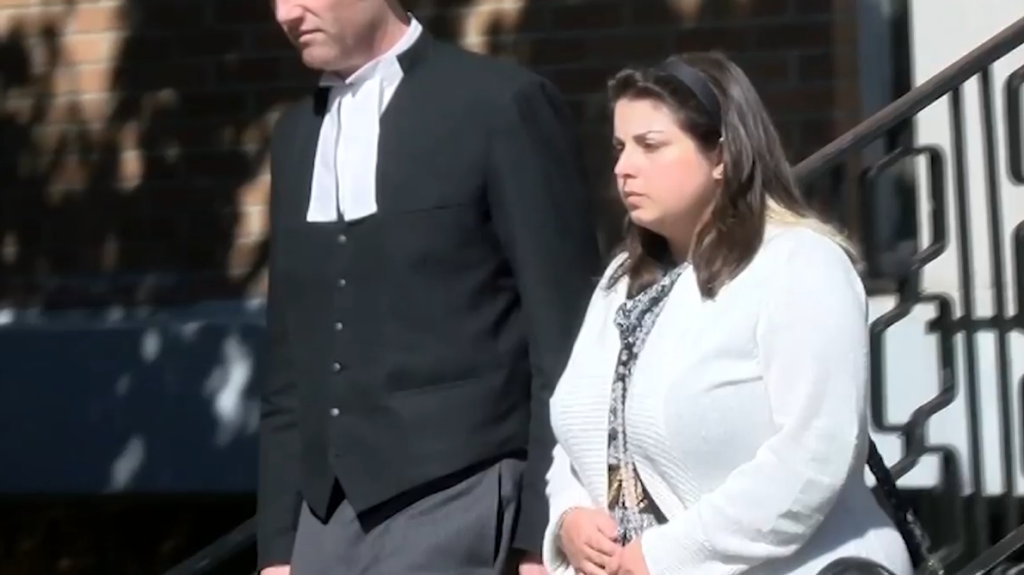 A Victoria woman whose murder conviction was overturned in the 2015 death of her 18-month-old daughter is now expected to plead guilty in her retrial.
Kaela Mehl pleaded not guilty to the charge of first-degree murder in her original trial in 2017 but was convicted by a jury, receiving an automatic sentence of life with no chance of parole for at least 25 years.
Last year, her lawyer successfully overturned the conviction in the B.C. Court of Appeal, arguing that her legal team from the first trial failed to give her a reasonable defence and that a juror demonstrated bias toward Mehl's ex-husband.
During the trial, court heard that Mehl fed her daughter sleeping pills and smothered her to death with a pillow at their Quadra Street home in September 2015.
Police found the toddler during a wellness check but Mehl was not charged with her murder until April 2016.
In a surprising twist, Mehl's lawyer announced on Day 1 of the retrial his client's intention of pleading guilty, though it is not clear if she'd be pleading guilty to the same charge of first-degree murder.
The retrial is scheduled to last 20 days. Mehl is currently on bail.
With files from CHEK's Kori Sidaway.