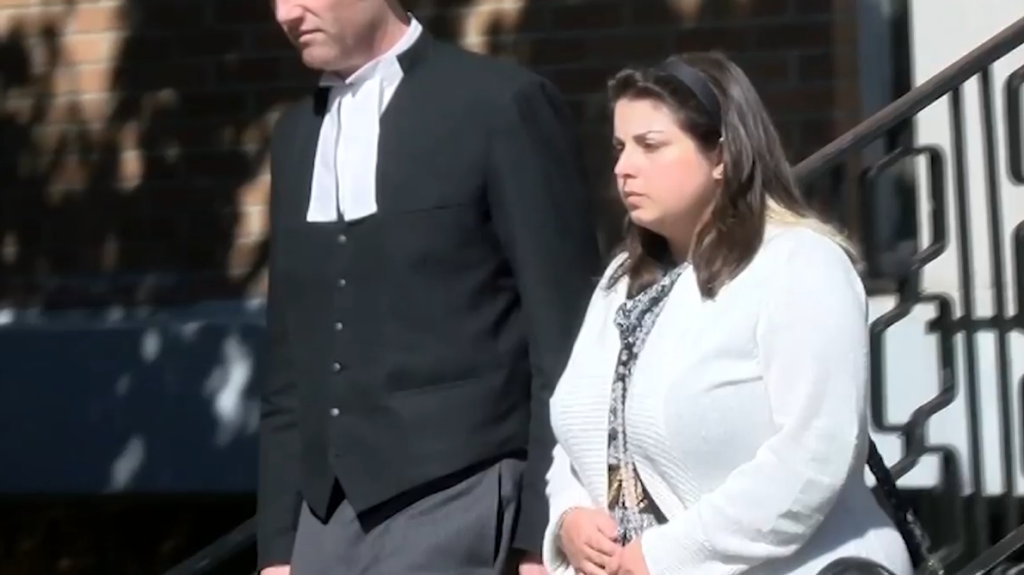 A Victoria woman serving a life sentence for killing her 18-month-old daughter by drugging and smothering her to death is attempting to overturn her murder conviction.
Kaela Mehl was found guilty of first-degree murder in October 2017 and sentenced to life in prison with no chance of parole for at least 25 years. Mehl admitted during her trial that she fed her daughter sleeping pills and then smothered her to death with a pillow at home in September 2015.
On Tuesday, the B.C. Court of Appeal in Vancouver heard evidence from new lawyers representing Mehl, who is attempting to overturn her murder conviction.
Mehl's new lawyer, Barry Nychuk, is arguing that lawyers from the first trial failed to provide her with a reasonable defence, including not allowing her to testify. He is also arguing that a juror in the original trial demonstrated bias towards Mehl's ex-husband.
During her trial, Crown prosecutors accused Mehl of deliberately planning to kill her daughter, after a long and difficult custody dispute. The jury heard the couple was dysfunctional and that Mehl and her ex-husband would meet at a police station when exchanging their daughter.
Meanwhile, the defence claimed Mehl was a caring mother who had been suffering from mental health issues at the time and that she killed her daughter because she didn't think she was safe with her ex-husband's family.
Forensic psychiatrist Dr. Shabreham Lahorasbe testified during the trial that Mehl had been suffering from a mental disorder — altruistic filicide — at the time of her daughter's death.
Police, who were performing a wellness check, found the unconscious toddler inside the Quadra Street home in September 2015. However, it wasn't until April 2016 when Mehl was charged with first-degree murder.
Mehl is currently serving life without the possibility of parole for at least 25 years.
A publication ban is currently in place, preventing CHEK News from disclosing the name of the victim.
WATCH: Kaela Mehl murder trial hears expert testimony from forensic psychiatrist