Two ocean rescue operations in the past week have been aided by lighthouse staff sending out radio broadcasts.
For the second time in the span of a week, a West Coast lighthouse keeper is being credited with helping save boaters in distress.
And one man is warning that the rescues demonstrate how further cuts to rescue communications could put lives at risk.
Jim Abram is a retired lighthouse keeper. He related an incident that happened early Tuesday morning, where one of his colleagues alerted the Canadian Coast Guard to a ship in distress near Cape Mudge, located off the coast of Quadra Island.
"The keeper noticed a light appearing and disappearing into the sea at about 6 a.m. when the seas were horrendous," Abram said. "She went to the top of the 60-foot tower with a handheld radio and binoculars and alerted the coast guard in Victoria."
Victoria's Joint Rescue Coordination Centre confirms that an operation took place after a distressed vessel lost its steering and issued a "Mayday" signal. A rescue boat from Campbell River was dispatched to help pull the boat to safety, which had became trapped in 40-knot winds (approximately 75 km/h) that resulted in a significant riptide and choppy seas.
"We've got light stations staffed, and if not for their diligence during early morning hours that man would be dead," Abram added. "There's no two ways about it. He would have rolled over. The rip tide at the end of the island is 15-20 feet high with waves that are straight up and down."
Another incident happened earlier this week when a lighthouse keeper on Chrome Island heard someone yelling for help. They sent out a mayday broadcast that was eventually picked up by BC Ferries, which helped coordinate a rescue effort that pulled a 36-year-old man from frigid waters near Denam Island.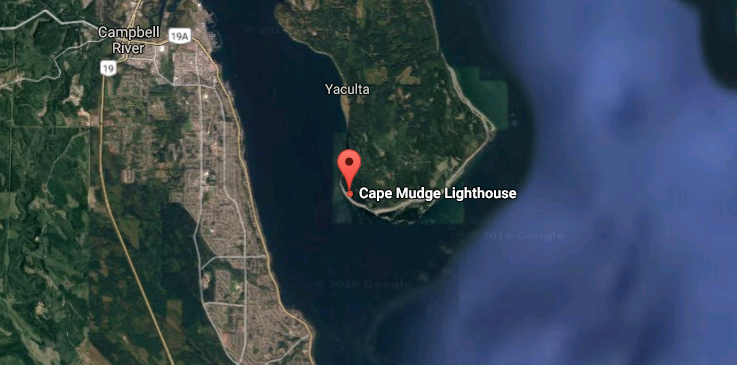 Lighthouses aid in communications
Abram warns that incidents like these illustrate the need for fully-staffed lighthouses in strategic locations around Vancouver Island.
"Ever since the coast guard stations in Comox and Tofino were de-staffed, communications go through Victoria and sometimes those communications are not great – (in this situation) the lighthouse keeper ended up using the lighthouse phone," Abram adds.
He feels that cuts to these coast guard communication centres have created a huge gap in the system, with roughly 24,000 kilometres of ocean to patrol and all communications now going through either Victoria or Prince Rupert.
The prospect of having fully-staffed lighthouses stationed between these communities aid in rescue coordination through point-to-point radio contact, but with only 27 on the entire coast of B.C., there are still weak spots in the communication infrastructure.
Cuts to coast guard stations came as part of the Federal Government's plan in 2012 to reorganize operations. This included the shuttering of 10 communications centres across Canada – although the Kitsilano coast guard station has since been re-opened, in part due to public outcry.