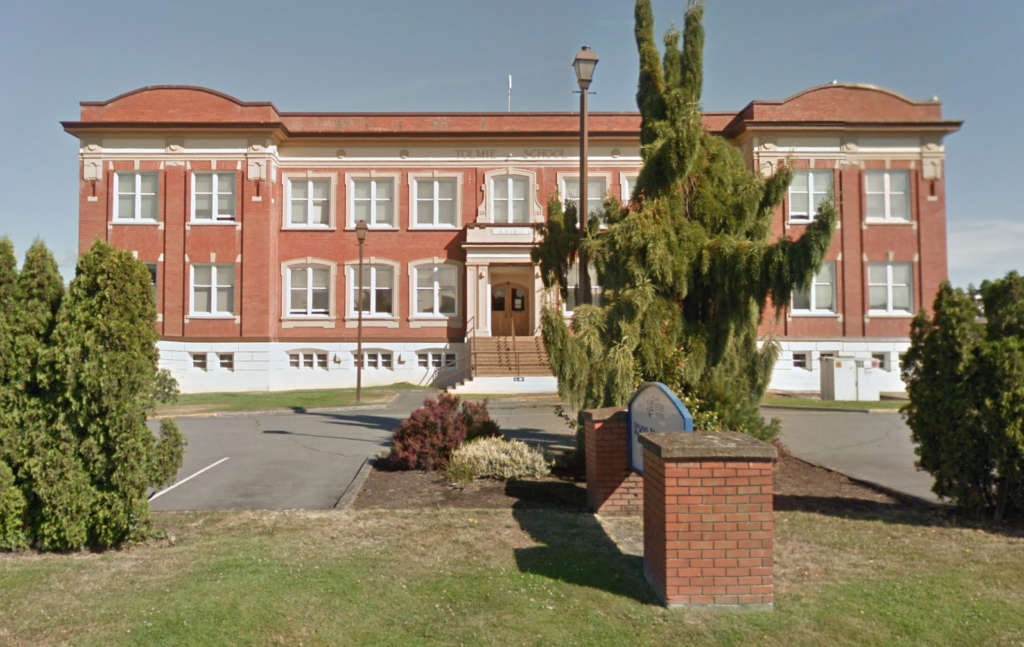 Two trustees unsuccessfully sought clarity on the suspensions of Diane McNally and Rob Paynter during a Greater Victoria School District board meeting on Feb. 22.
During a special board budget meeting, Trustees Ann Whiteaker and Nicole Duncan made attempts to learn more information and to share more with stakeholders about the suspensions of McNally and Paynter.
At the beginning of the meeting, Whiteaker tried to ask the board about what authority was used to suspend the two trustees.
"As you're aware Chair Painter, neither Trustee Duncan or myself participated in the deliberations or decisions leading up to the censure and purported suspension of Trustee McNally and Trustee Paynter," Whiteaker said, then was cut off by Ryan Painter, board chair.
"Trustee Whiteaker, I'm going to pause you there. That is an in camera discussion, it is not meant for," Painter said, before being cut off by Whiteaker.
READ MORE: GVTA votes no confidence in board following suspension of two trustees
"I need to know the specific legislative authority that was used," Whiteaker said, while Painter continues to speak over her trying to stop her question. "I'm speaking to the announcement publicly made on February the 11th, I'm not talking about any in camera discussions. So I would like to know what legislative authority was used and which section of the School Act enables the board to suspend its members, because I'm concerned that any decisions made here this evening will be invalid."
"I've looked and I'm unable to find any provisions that gives the board this power," Whiteaker says. "Can you answer the question please?"
Painter then moves on with the motion to approve the meeting agenda.
"Trustee Whitaker I've called you to order several times. I'm going to ask that you please comport yourself appropriately so that we can do our work," Painter said. "We have the agenda on the floor to be discussed."
Duncan then moved an amendment to the agenda to have Painter, as the chair, write to the learning community including all stakeholders and the Minister of Education to explain what power and authority the board relied on to suspend McNally and Paynter.
"From my perspective, given the overwhelming, in my view, outpouring of very very clear concerns from numerous stakeholders and rightsholders…it's unclear to me at this point, that we are properly convened and what the actual authority was to suspend two out of the nine trustees on this board," Duncan said during the discussion of the motion.
READ MORE: Songhees, VCPAC to boycott Greater Victoria School Board meetings following suspensions
Trustee Elaine Leonard moved that the motion be deferred to the Feb. 28 board meeting, which Duncan said she hoped the matter would be discussed during last nights meeting.
"Our ability to properly constitute a board meeting, there isn't anything in my view more relevant or more in need of timely redress," Duncan said. "This is something that needs to be addressed in a timely fashion and I would say that it's in our best interest and in the best interest of our learning community, for us to address this matter as soon as possible."
The motion to defer the motion to Monday carried, with only Duncan and Whiteaker opposed.
When reached for comment, Whiteaker said, "I do not have much I can say at this time but I look forward to Monday's meeting when Trustee Duncan's motion will come before the board for discussion."
CHEK News has reached out to Duncan  about the board meeting. This story will be updated when she responds.
This story has been updated with a comment from Ann Whiteaker.