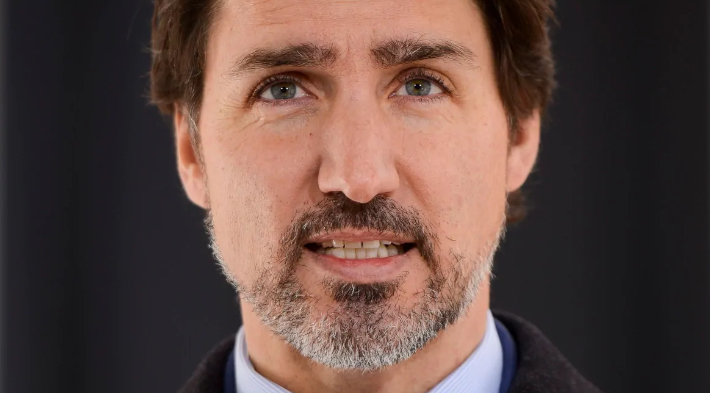 Prime Minister Justin Trudeau has announced a new limited exemption on Monday that allows for family members to visit Canada.
During a routine press conference outside Rideau Cottage in Ottawa, the prime minister said that this new exemption will enable immediate family members of citizens or permanent residents to come to Canada.
"This is an incredibly difficult time to be apart from a spouse, a child or mom and dad. We hear that," said Trudeau.
The conditions require anyone who decides to visit a family member in Canada to quarantine for 14 days.
"If you don't follow these rules, you could face serious penalties," added Trudeau.
According to Trudeau, the Minister of Immigration, Refugees and Citizenship, Marco Mendicino, will be revealing more information on this exemption later on Monday.
On the Canada Border Services Agency website it outlines that the exemption will kick into effect at 11:59 pm ET on June 8.
In addition to announcing the new visitor exemption, Trudeau also focused on the topic of Canadian policing.
"The reality is that many people in this country simply do not feel protected by the police, in fact, they are afraid of them," said Trudeau. "That alone would be bad enough, but systemic discrimination and racism in Canada goes much further than policing."
Trudeau suggested during Monday's press conference that people are too often "treated like criminals" instead of getting adequate support.
According to the prime minister, one measure being considered is the use of body cameras for Canadian police officers.
Trudeau said that he'll propose equipping police with body-worn cameras to the country's premiers this week, hoping for rapid movement.
The cameras document police officers' interactions with the public and Trudeau says they're a relatively simple way to address complaints that police in Canada treat racialized people unfairly.
He says fixing centuries of racial injustice won't happen overnight but recent protests have shown him that more needs to be done quickly.
Discussions have already taken place with Cabinet and RCMP Commissioner Brenda Lucki on the use of body cameras for police officers.
Trudeau added that Minister of Public Safety, Bill Blair, has committed to helping improve Indigenous policing as well.
"I am committing to you that this work will continue to accelerate the pace of change because you deserve real commitments, as quickly as possible, that addresses the root causes of these problems," said the prime minister
He also pointed out that although some steps have been taken, there is still much more work governments need to do to address inequalities.
READ MORE: Thousands gather at Victoria's Centennial Square for Black Lives Matter event