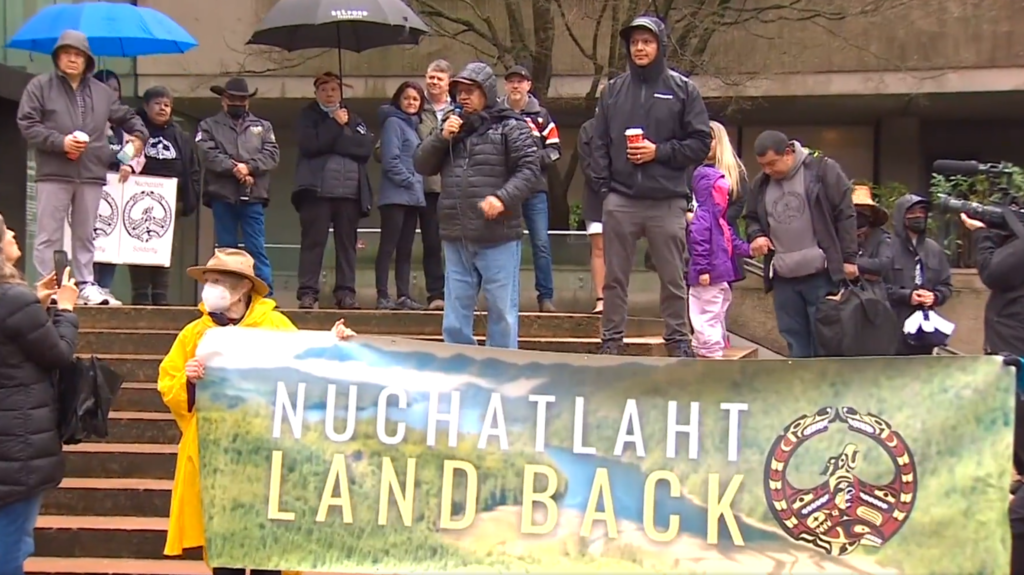 A trial over the rights and title of an Indigenous community on the west coast of Vancouver Island is entering its second day in court.
The Nuchatlaht Nation is fighting in the BC Supreme Court for recognition of its jurisdiction over more than 200 square kilometres of Nootka Island.
Lawyer Jack Woodward began arguments on behalf of the nation yesterday, saying the legal basis for the claim is a test for Aboriginal title set out in the Supreme Court of Canada's precedent-setting Tsilhqot'in decision in 2014.
The case recognized the Tsilhqot'in Nation's rights and title over a swath of its traditional territory in BC's central Interior, not only to historic village sites.
Woodward wants the British Columbia Supreme Court to recognize its rights and title and put a stop to logging on the land it's claiming, saying the case is about reconciliation.
He says the claim filed by the Nuchatlaht First Nation is about reconciliation and finding that balance between Crown and Indigenous legal systems while recognizing the existence of Indigenous societies before colonization.
The lawsuit, filed in 2017 asserts that the provincial and federal governments have denied Nuchatlaht rights by authorizing logging and "effectively dispossessing" the nation of parts of its territory on Vancouver Island's west coast.