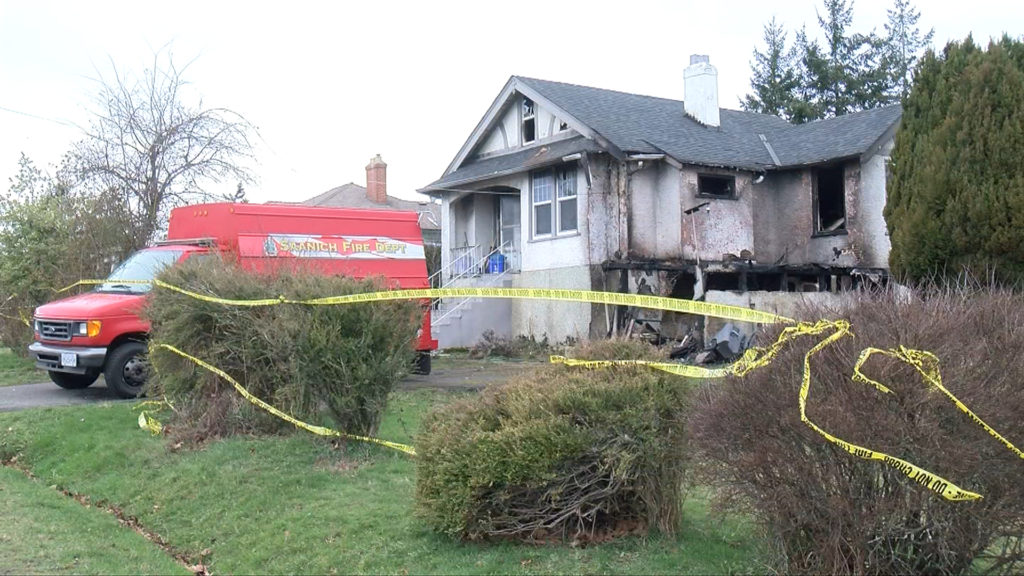 Three people and a dog made it out unharmed after fire engulfed a home on Agnes Street in Saanich Saturday night.
The fire broke out Saturday evening at a home in the 600-block of Agnes Street, according to Saanich Fire Lt. Insp. Randall Carnell.
When crews arrived the house was fully involved but they managed to contain it and prevent flames from spreading to neighbouring homes.
None of the people who escaped nor the dog suffered any injuries, officials said.
The house, however, sustained serious damage after flames tore through the entire roof. The inspector was unable to confirm whether or not it would be considered a total loss.
The cause of the blaze is under investigation.