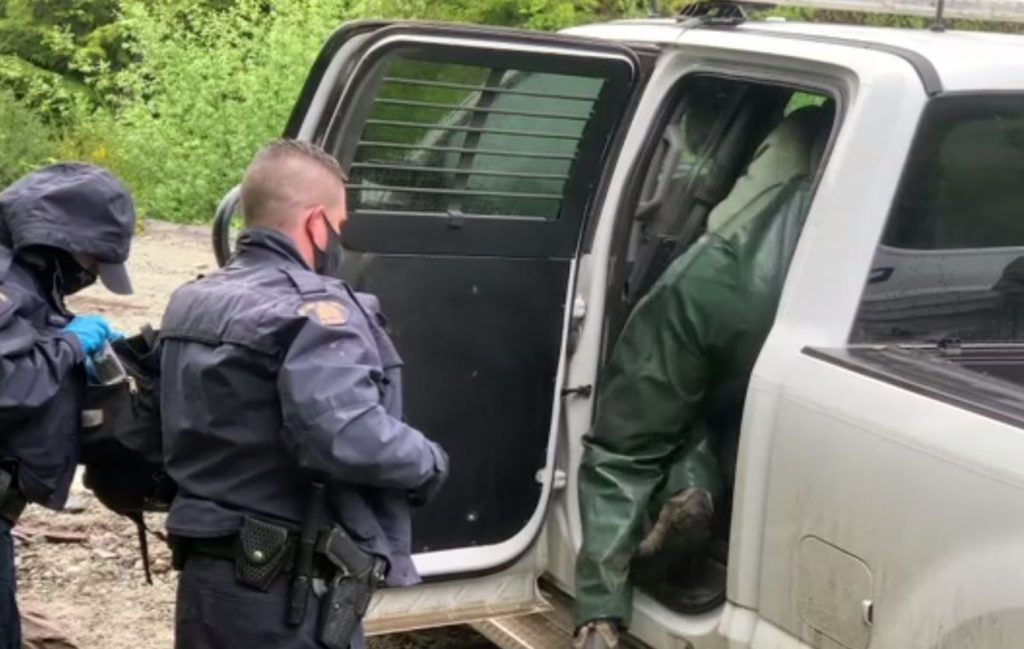 BC RCMP arrested three more protesters while enforcing the B.C. Supreme Court injunction at Fairy Creek Watershed on Wednesday, July 7.
Two were arrested for breaching the court injunction and one was arrested for failing to comply with Court Order.
Police say that the one protestor who was arrested for not complying was also arrested on Monday in connection with a locking device under a police vehicle and was released subject to conditions.
This individual will be held in custody for court while the others were processed and released in Port Renfrew.
A number of abandoned and unoccupied locking devices that protesters were using have been decommissioned, according to police. They say devices included a log that had been altered to conceal steel re-bar.
Since enforcement began, police say that a total of 379 individuals have been arrested — 27 of whom were arrested previously.
Of the total arrested to date, 287 were for breaching the injunction (civil contempt of court), 79 were for obstruction, 7 were for mischief, 3 were for breaching their release conditions, 2 for assaulting a police officer, and 1 for counselling to resist arrest.