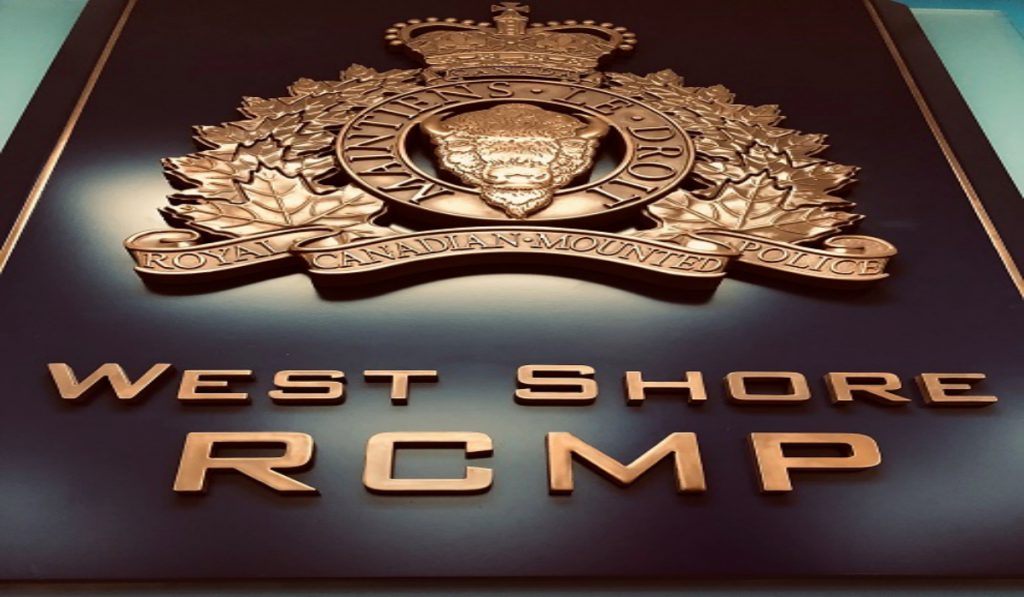 West Shore RCMP have announced that multiple charges have been laid against one suspect who has been accused of breaking into a construction site in Colwood.
Police officers said that they responded to a report of a break-and-enter n Aug. 9, at approximately 11:25 p.m at a construction site located at 1913 Sooke Rd in Colwood.
According to officers, a security company advised that a male suspect wearing a backpack was observed entering the south side of the building.
Within minutes of receiving the report, officers were on scene and located the suspect later identified as 33-year-old Adrian Graham.
Police said Graham initially tried to flee officers after being spotted, however, was caught a few minutes later.
We were called to a construction site in Colwood for a report of break and enter. Front line officers gave chase to the suspect after he spotted police and ran away. Suspect was caught and multiple charges were laid, including weapons possession, break and enter and more

— West Shore RCMP (@WestshoreRCMP) August 11, 2020
Following the arrest for breaking and entering, police searched the suspect's backpack and found multiple tools, torches, narcotics, a collapsible baton and brass knuckles.
After investigating the suspect further, police found Graham was currently bound by court-imposed conditions disallowing him from possessing weapons as well.
West Shore RCMP state that Graham is currently in custody awaiting court, having been charged with break and enter, possession of a weapon dangerous to the public, breach of probation order and possession of a controlled substance.