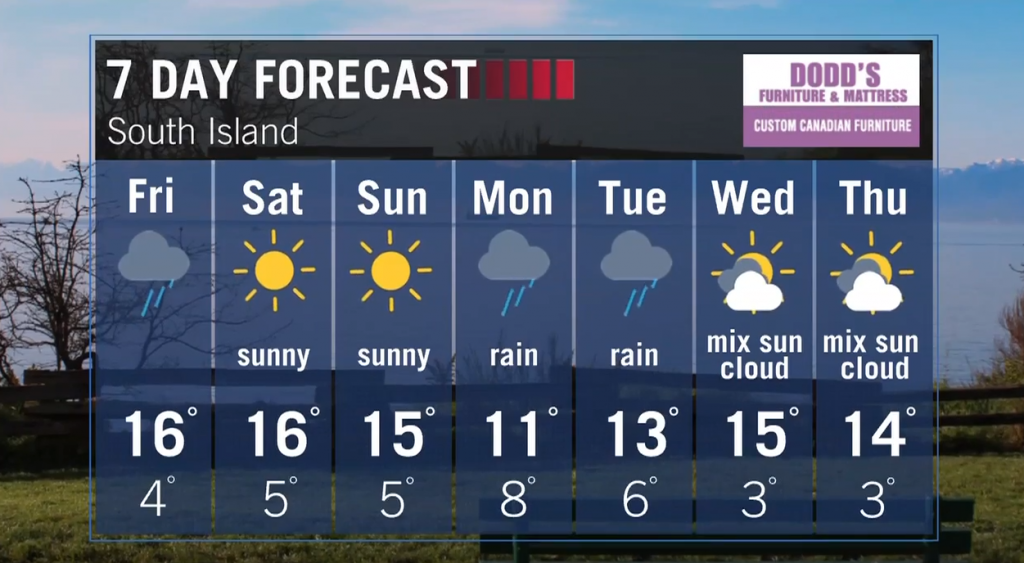 [bc_video video_id="6028126772001″ account_id="5330942424001″ player_id="HJlnr0Kbz7″ embed="in-page" padding_top="56%" autoplay="" min_width="0px" max_width="640px" mute="" width="100%" height="100%" ]
Mother Nature is cooperating beautifully this Easter weekend, giving Vancouver Islanders a warm, sunny weekend, then much-needed rain on Monday, which will continue until later in the week.
Look for highs into the mid-teens Saturday and Easter Sunday as a ridge of high pressure keeps skies clear.
Then Monday, the high-pressure ridge will break down, allowing a low-pressure system to bring rain across the south coast until Wednesday or Thursday.
Veronica Cooper has your long-range forecast.