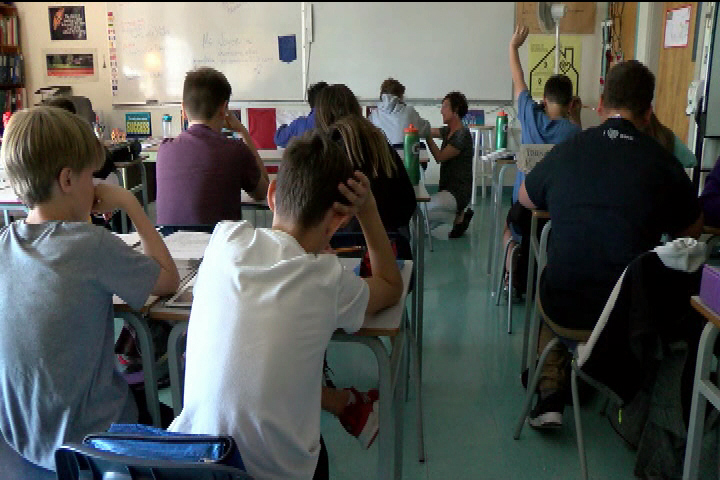 The landmark win for the B.C. Teachers' Federation in the Supreme Court of Canada a year ago, allowing for new class size and composition rules, may be contributing to the teachers shortage across the province, resulting in special education services being stretched thin.
The landmark decision resulted in school districts across the province to hire nearly 3,500 teachers, the biggest blitz in history according to the Ministry of Education.
Although, positions still remain unfilled, as many on-call teachers have now been offered full time positions, and salaries for the profession as stated by B.C. Teachers Federation president Glen Hansman are the second-lowest in Canada, after Quebec, deterring people from moving to the province where the high cost of housing is an issue.
Hansman warns that some students are going without their specially trained educators, who are covering substitute positions that districts haven't been able to fill.
"The bulk of the time, it's the child who's supposed to be receiving special education services who's unfairly having their program bumped that day," said Hansman. "The students with special needs are legally entitled to those accommodations and we've been putting a big spotlight, as have parents, on the fact that the system has been underserving those students for many, many years."
Hansman also added that there was already a lack of substitutes before the shortage became a issue this year, and that some school districts do not have enough special education teachers either, and that certain districts are struggling worse than others in recruitment, pointing to the Vancouver School District.
David Nelson, associate superintendent of the Vancouver School District, said 470 teachers were hired last spring but many have resigned to work in other districts closer to where they live as jobs opened up.
"Our recruitment team has been working countless hours, evenings, weekends, as soon as we knew of the Supreme Court ruling and we did our very best to keep out in front of it," he said. "But it's been hard to keep up when you're also seeing teachers leave on the other end."
Darren Companion is the First Vice President of the Greater Victoria Teachers association, a chapter for the B.C. Teachers' Federation, and echoes Hansman's worries saying Victoria districts are also struggling to keep up, and that it is greatly unfair for students requiring special services to suffer as a result.
"We think our school district should have anticipated this well in advance, because they knew this was going to the supreme court of Canada…now they are scrambling to hire teachers." said Companion, "[the reduction in Special education services] is doing a great disservice…there is no reason those kids in the special education programs should suffer."
The Greater Victoria School District is not available for comment as their offices are only open weekdays. 
with files from the Canadian Press and CBC