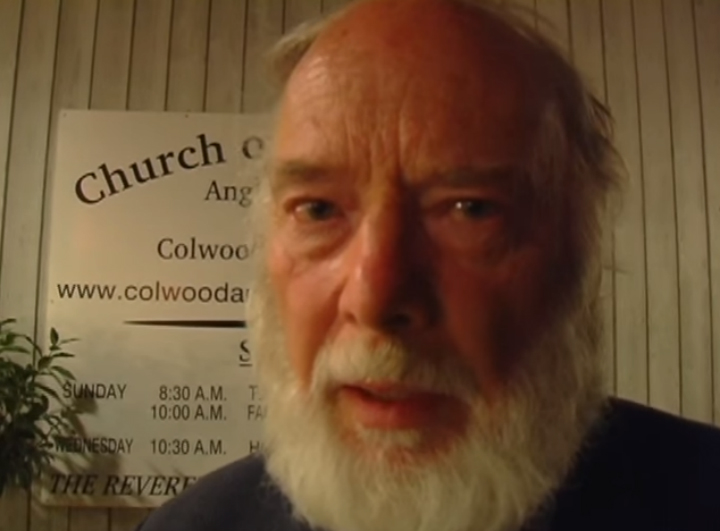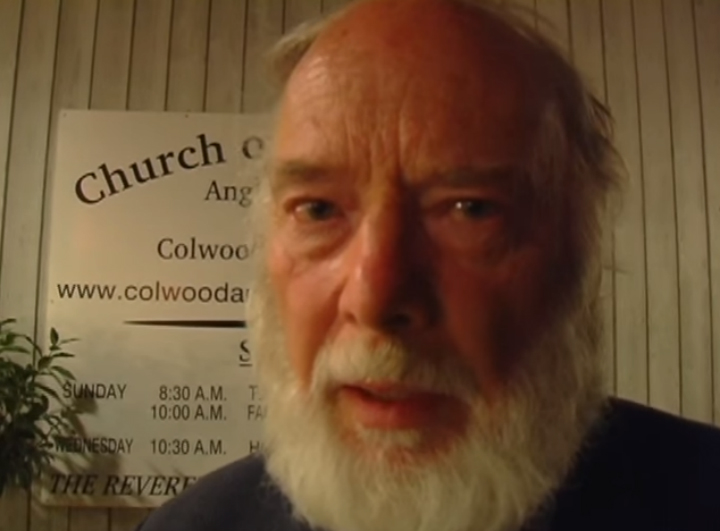 Dr. Philip Ney is seen in a YouTube video filmed outside the "All Candidates Meeting" held at the Church of the Advent in Colwood in 2008.
A Sooke man has been charged with animal cruelty after his six-year-old dog died, the B.C. SPCA said Wednesday.
Dr. Philip Ney, 82, is facing a charge of causing an animal to continue to be in distress in connection with the death of the dog.
According to the B.C. SPCA, Dr. Philip Ney's mixed-breed dog named Star had given birth to many litters of puppies over the years, including 14 puppies in January.
B.C. SPCA said only five of the puppies born in January survived and Ney believed the rest died from exposure to the elements. Star was rushed to an emergency vet after the puppies were born and the B.C. SPCA said the examining veterinarian told Ney that Star had a dead fetus still inside her.
She would need further hospital care and possible surgery for her life-threatening condition, according to the B.C. SPCA.
Ney allegedly disregarded the veterinarian's advice and took the dog home without further diagnostics and effective treatment.
"She was found dead five days later by a volunteer search group and the results of the necropsy confirm that there was a necrotic fetus in her birthing canal," B.C. SPCA senior animal protection officer Erika Paul said in a statement.
"Her abdomen was full of pus and her uterus had ruptured. She would have suffered an extremely painful death due to the lack of veterinary care."
Ney has practiced as a psychiatrist in the Capital Region. He has ran in different federal elections. He was an independent candidate in the Esquimalt-Juan de Fuca riding in 2008 and also ran as the Christian Heritage Party of Canada during the federal by-election in Victoria in 2012.
Ney will make his first court appearance at the Western Communities Courthouse in Colwood at 9 a.m. on Aug. 3.