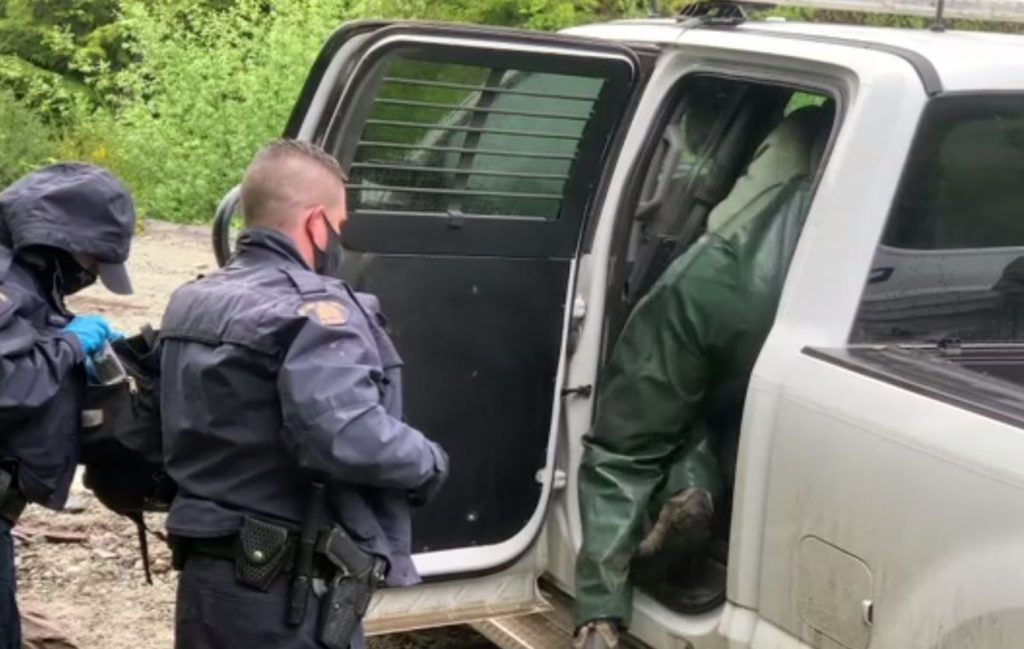 BC RCMP says six protesters were arrested Thursday as enforcement resumed at an encampment near Port Renfrew.
Police say those individuals were taken to the Lake Cowichan RCMP detachment for processing.
RCMP are enforcing a BC Supreme Court injunction to remove old-growth logging protesters from the Fairy Creek watershed.
In a release Thursday night, RCMP say an encampment area near Port Renfrew is where officers have been primarily focussed the past several days.
Since enforcement began, police say 133 people have been arrested, with at least nine of whom were previously arrested.
READ MORE: Here's the story behind that viral picture of an old-growth log on the back of a truck