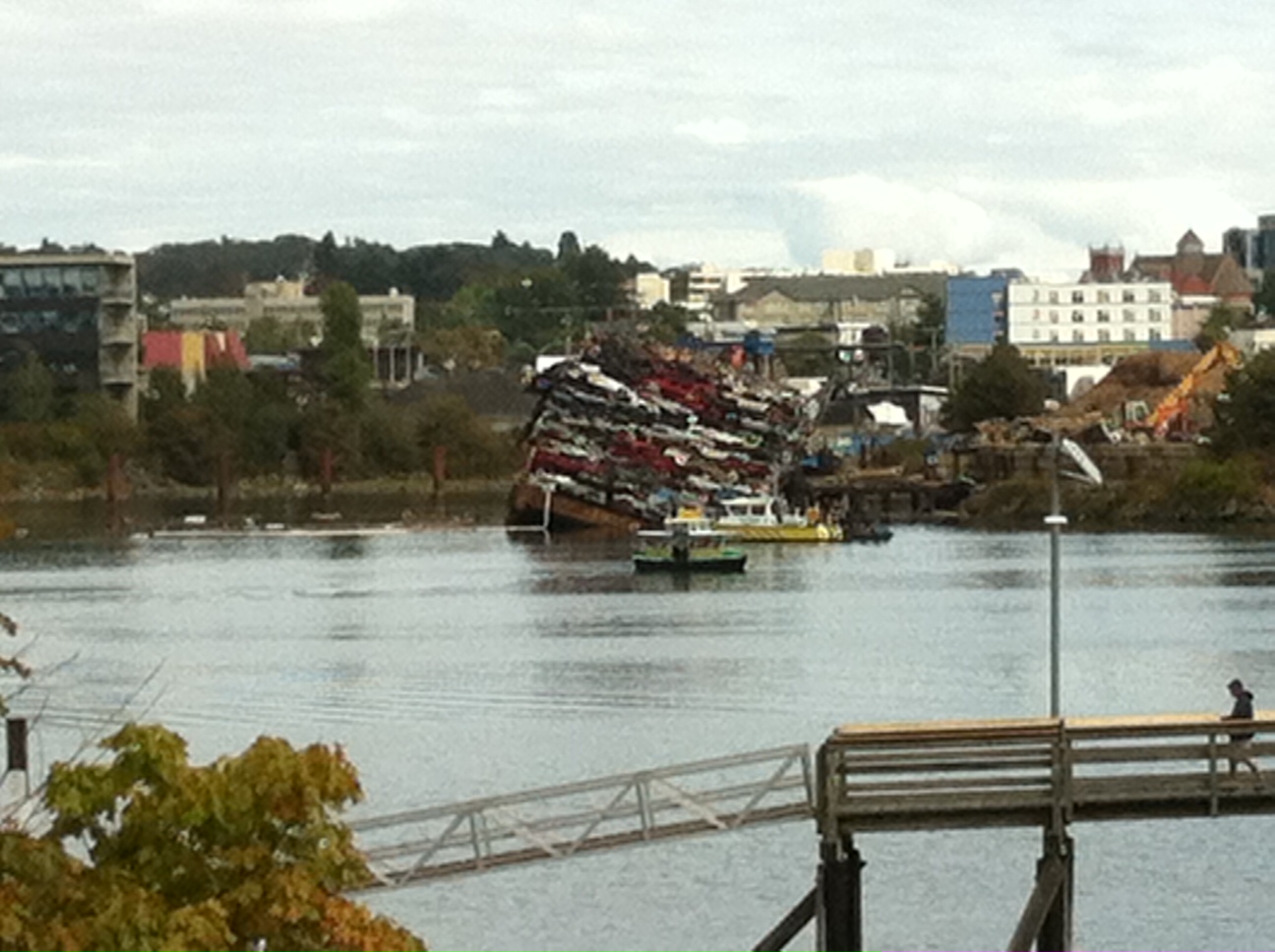 A barge being loaded with scrap cars has tipped, dumping some of the wrecks into the Selkirk Waterway near the Bay Street Bridge.
The Seaspan barge was being loaded at Schnitzer Steel, adjacent to Jutland Road, when it became unstable and began to list.
Witnesses tell CHEK News they heard a large crash, followed by a splash, as dozens of cars were sent overboard. The barge then shifted again and more cars were thrown off the other side of the vessel.
Victoria Police, Fire and Ambulance Paramedics attended. But all workers are accounted for and there are no injuries.
Acting Harbour Master Carol Unwin says booms are in place around the barge, although no fuel was spilled.
Expect #yyjtraffic disruptions near the #Selkirk waterfront & Bay Street bridge #yyjbarge.

— Victoria Police (@vicpdcanada) August 28, 2015
They've launched a rescue boat, hopefully no one else was on the barge pic.twitter.com/ykAMLWd1D8

— Mrs Mustache (@StephanieArnot) August 28, 2015