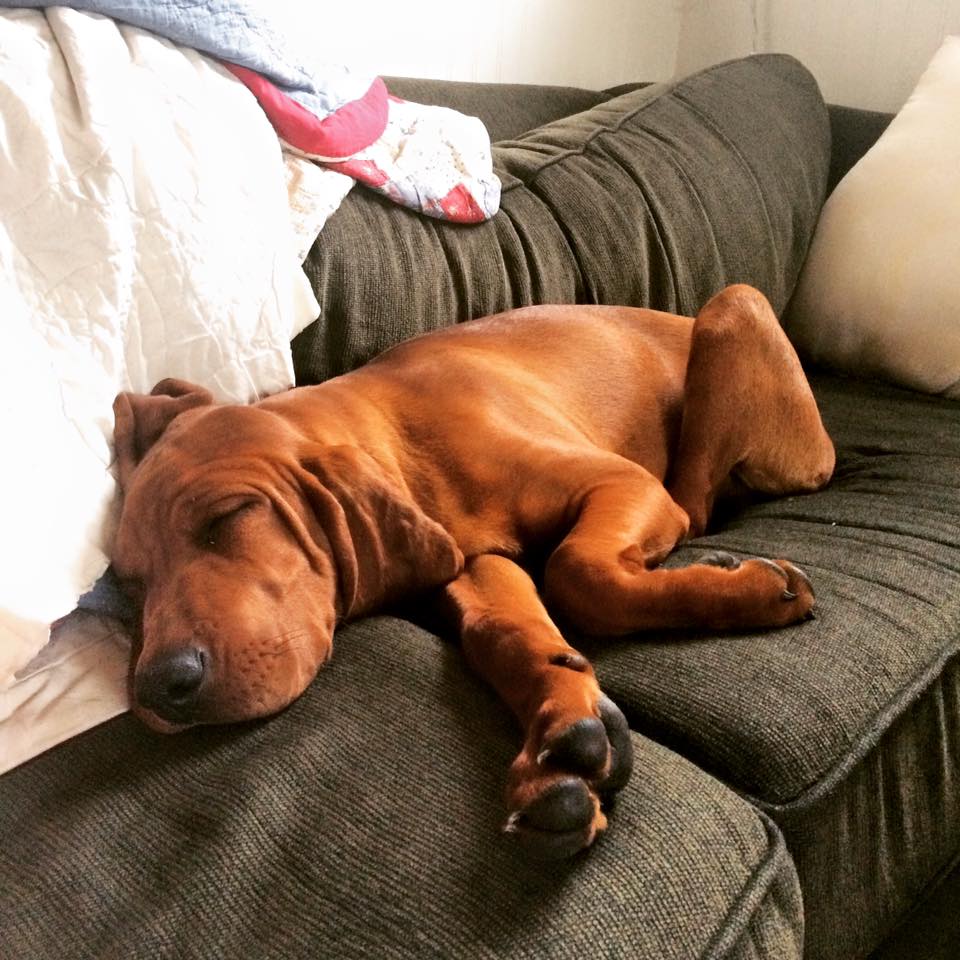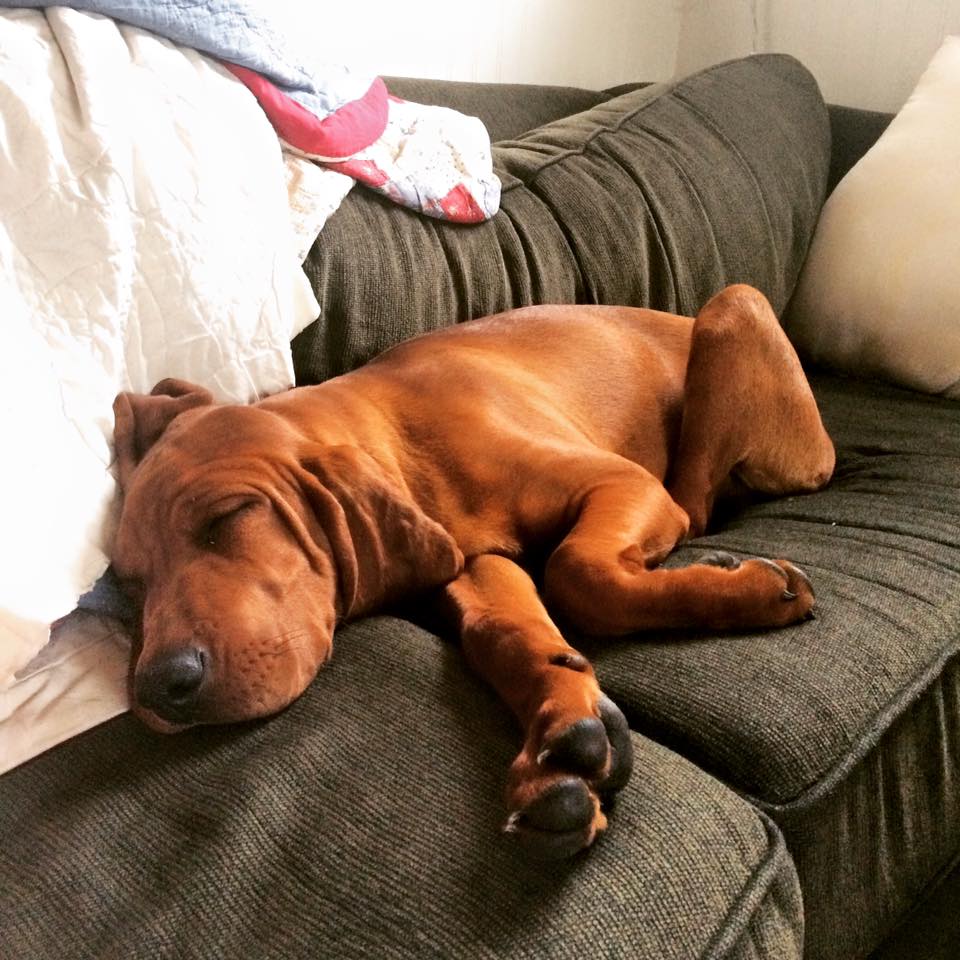 Courtesy: Facebook 
Saanich Police are hoping the public can help them track down a puppy stolen from inside a car parked at Tillicum Shopping Centre on Friday.
The 4-month old Redbone Coonhound named "Red" was taken just before noon while his owner was away for his vehicle a short time.
He returned to the vehicle to find just a leash.
His owners only got him this week and he  may not answer to his name.
It is believed to be a breed that is rarely seen in the area.
Anyone who may have been in the area at the time and witnessed the theft or has any information is asked to call Saanich Police.