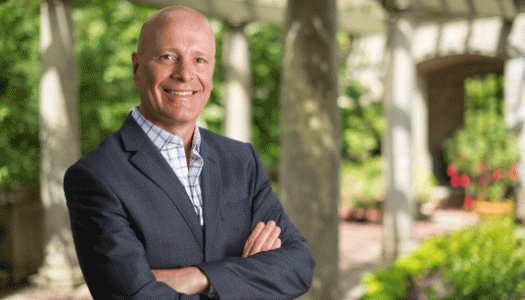 This month, Royal Roads' new president and vice-chancellor Philip Steenkamp began his five-year term.
Appointed by the university's board of governors, they say he brings more than two decades of senior leadership experience in the post-secondary and public sectors.
Previously, he worked at UBC, where he served as vice-president of external relations since 2015.
"I've long admired the university's progressive vision and its commitment to be accessible and excellent in everything it does," said Steenkamp in a statement.
"Royal Roads is truly a place that equips people with the skills needed to thrive in a rapidly changing world."
The university says Steenkamp's expertise includes significant relationship building and collaboration with business, government and Indigenous communities.
He will succeed Dr. Allan Cahoon, who was president and vice-chancellor for 11 years.
The announcement of the appointment was made in June but Steenkamp began on Jan. 1.
He also worked at SFU and was B.C.'s deputy minister of advanced education where he oversaw expansion of the provincial post-secondary system by 25,000 seats–the largest expansion since the 1960s.