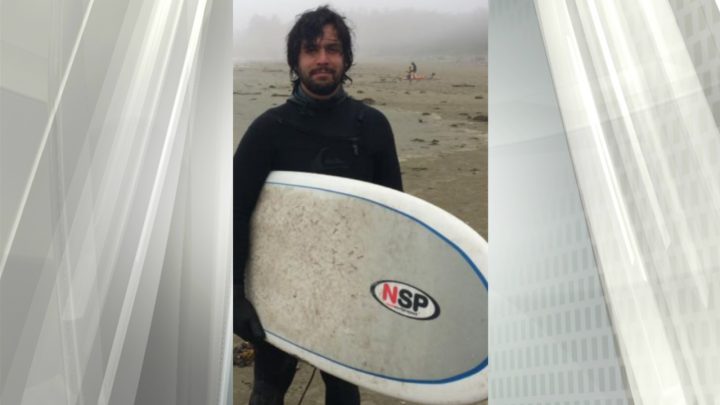 RCMP and search and rescue crews are looking for missing 29-year-old Jonah Mayhue.
He was last seen on Wednesday entering the water at the north end of Pacheedaht beach in Port Renfrew and was wearing light coloured board shorts and carrying a surfboard.
The same surfboard was found by police, but he has still not been found.
Residents say that search crews are combing the coastline and that aircraft have also been called in.
The Joint Rescue Coordination Centre was notified of the incident Thursday, but were not asked to deploy any resources.
Anyone with information on his whereabouts is asked to contact Sooke RCMP at 250 642 5241.
A photo provided by police shows the same surfboard that was found.