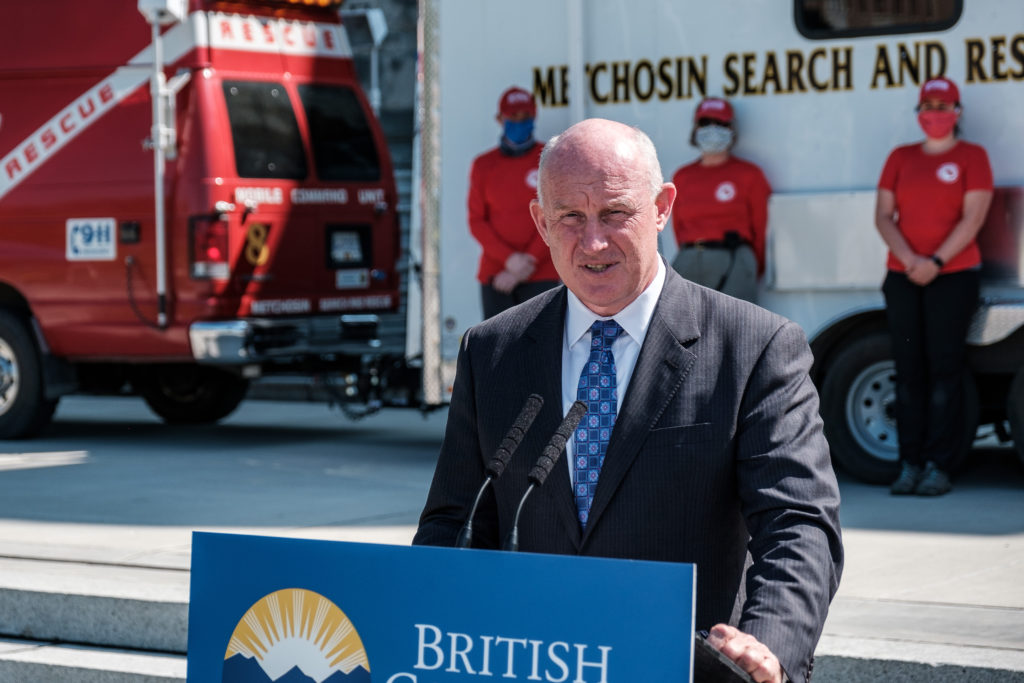 Province of BC/File photo
Minister of Public Safety and Solicitor General Mike Farnworth is implementing extraordinary powers, as part of the current provincial state of emergency, to ensure BC Ferries is able to provide priority medical-assured loading.
As part of the emergency order, BC Ferries is able to deploy all necessary procedures in order to get priority boarding on the first available vessel for an individual, their vehicle and an escort.
"As the province's safe restart plan continues and use of ferry services increases, we are updating ministerial orders under the Emergency Program Act," Farnworth said. "These new provisions will ensure that medical-assured loading is protected for people travelling by ferry for medical treatment. BC Ferries will also continue to give priority to vehicles carrying essential goods and supplies, and will need to consult the Province before changing or varying minimum ferry service levels."
In order to access the priority loading for medical treatment, the government says that passengers require a doctor's letter indicating the individual requires medical-assured loading for treatment. Passengers will need to present this letter at check-in. A completed Travel Assistance Program (TAP) form is also required.
According to the government, the doctor's letter does not require a specific date, time, or a number of occasions the person will need to travel for medical treatment. The letter may include a time period, however, for which an individual will require priority medical-assured loading.
In addition to the new emergency order for medical loading, the provincial government announced it was rescinding the emergency measure that enabled priority access for passengers sailing to their primary residence.
"We introduced these measures, with the public interest in mind, at the beginning of the pandemic when ferry routes were significantly reduced. We wanted to ensure people could get home and to help ensure essential services for remote communities were maintained," said Claire Trevena, Minister of Transportation and Infrastructure. "We expect BC Ferries to put the public interest first. Now that ferry service levels have increased with more British Columbians travelling within the province, we expect BC Ferries to continue to monitor demand and ensure adequate capacity is in place."
The province is also rescinding a provision that requires local authorities to implement an emergency plan.
Farnworth declared the current provincial state of emergency back on March 18 as a result of the COVID-19 pandemic – one day after Dr. Bonnie Henry declared a public health emergency. It is currently the longest state of emergency in British Columbia's history.