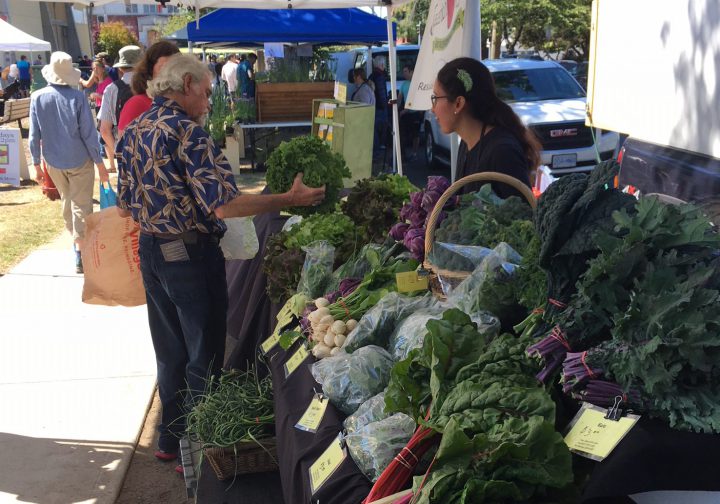 Local agriculture, food and seafood sectors in the province can now participate in a program relaunched by the B.C. government Saturday, aimed to help British Columbians shop locally.
Named "Buy BC" it will help promote everything from local farmers markets to restaurants via new websites and a new logo.
Buy BC's Partnership cost-sharing funding program was also announced. The program provides $2 million in funding per year, over the next three years, to help eligible applicants with their marketing efforts using the new logo.
The cost-sharing program will be available to a variety of agriculture and seafood producers along with agricultural fairs and markets like the Moss Street Market in Victoria.
Local companies that do not require cost-shared funding will also be able to apply to license the new Buy BC logo for products and promotional materials.
"The goal is to connect more British Columbians and visitors with the great food and drinks made right here in B.C.," said Lana Popham, Minister of Agriculture in a statement. "When people are making their shopping decisions, we want them to reach for B.C. products."
The program was canceled in the early 2000's but was relaunched in an effort to fuel public interest in shopping for made-in-B.C. products.
"We are thrilled to see this support for B.C. farmers, growers and makers of local food that can be found at over 145 community farmers' markets across the province," said Wylie Bystedt, president of the BC Association of Farmers' Markets in a statement.
"More and more British Columbians are seeking out unique, local, in-season foods, and the Buy BC Partnership Program will make it easier to choose these foods, which is an integral part of ensuring a thriving local food sector in B.C."
A new website with information on the program can be found here .