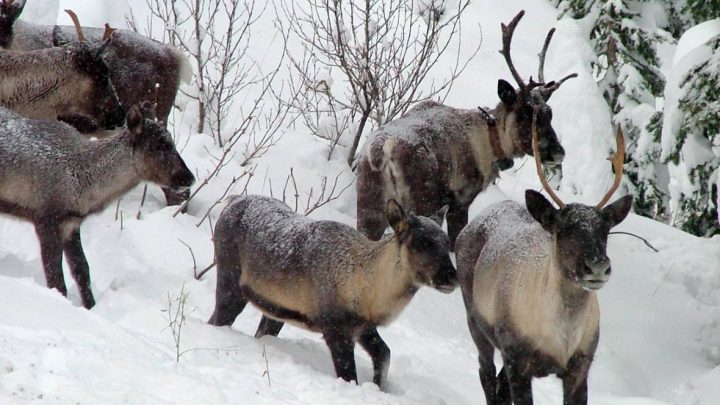 The public, Indigenous groups and other stakeholders are being asked for input on a multimillion-dollar conservation program for caribou.
For the next three years, $27 million will be dedicated to the Caribou Recovery Program.
B.C.'s 54 woodland caribou herds are considered "threatened" under the federal government's Species at Risk Act. Their numbers are currently fewer than 19,000, falling from 40,000 in the early 1900s. This five-year-program hopes to build caribou populations to sustainable levels through habitat recovery, increased protection to maternal caribou, and managing predator levels.
The public is encouraged to comment on the Caribou Recovery Program's approach at https://engage.gov.bc.ca/caribou/.The consultation will be open until 4 p.m. on June 15.
"We have started the work on caribou recovery, but more needs to be done," says Minister of Forests, Lands, Natural Resource Operations and Rural Development Doug Donaldson in a release.
"The provincial caribou recovery program will consider ways to reduce threats to caribou, while balancing the needs of all British Columbians, including Indigenous communities, industry, recreation enthusiasts and the public," he says.
Information given from the public will help inform the program on what directions it can take. The program will be made public spring of 2019.