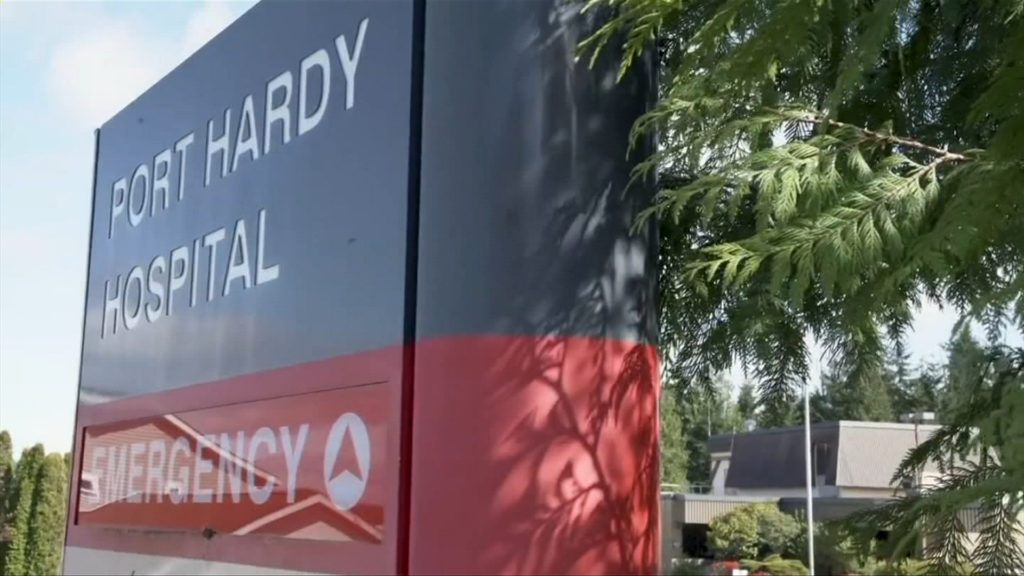 The Port Hardy Hospital (PHH) Emergency Department will be temporarily closed most of the day Sunday into Monday, according to Island Health.
The ER will be shuttered for 24 hours, from 7 a.m. Nov. 13 to 7 a.m. Nov. 14, the health authority says. All other inpatient services at PHH, however, will continue as usual.
While Island Health did not disclose the reason for the upcoming closure, Port Hardy's ER has been plagued by shutdowns in recent months, including just this past week when it was closed for five nights in a row due to a staff shortage.
"Anyone experiencing a medical emergency should call 911 or, if possible, proceed to Port McNeill Hospital Emergency Department," the health authority said in a news release Saturday.
"Island Health and BC Emergency Health Services have protocols in place to ensure patients who call 911 are transported to the appropriate site."
Those who are unsure if they are experiencing a medical situation requiring a visit to an ER can find confidential health information and advice from a registered nurse toll-free, 24/7, by calling HealthLink BC at 811. 
READ MORE: 'They're burnt out': Nurse shortage a challenge for Port Hardy hospital
The health authority says the Port Hardy Primary Health Care Centre/A'ekaḵila'as will also be open for walk-ins from 10 a.m. to 2 p.m. Sunday, Nov. 13, to support people requiring same-day access to less urgent primary care.
"Island Health acknowledges this is not an ideal situation for the community and we sincerely apologize for any inconvenience experienced by this temporary service interruption," it added in the release.