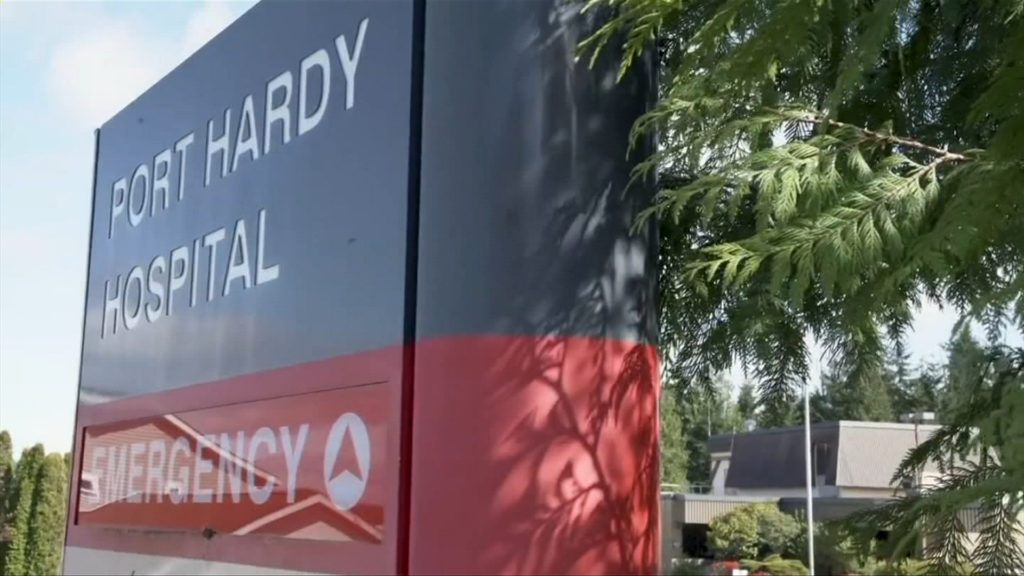 The Port Hardy Hospital emergency department will be closed overnight until Nov. 11 due to a staffing shortage.
Each night, the department will close at 7 p.m. and reopen at 7 a.m. While the emergency department is closed, all other inpatient services will continue as normal.
If someone is experiencing a medical emergency, they are advised to call 911 where Island Health and B.C. Emergency Health Services have protocols to bring patients to an open hospital, or proceed to the Port McNeill Hospital if possible.
READ MORE: Doctor travels to Port Hardy to keep ER open, department closes anyway due to lack of nurses
If someone is unsure if they are experiencing a medical emergency, you can call 811 to speak with a registered nurse.
"Island Health acknowledges this is not an ideal situation for the community and we sincerely apologize for any inconvenience experienced by this temporary service interruption," Island Health said in a statement.
READ MORE: Doctor shortage in Port Hardy leads to overnight ER closures 28 times in October