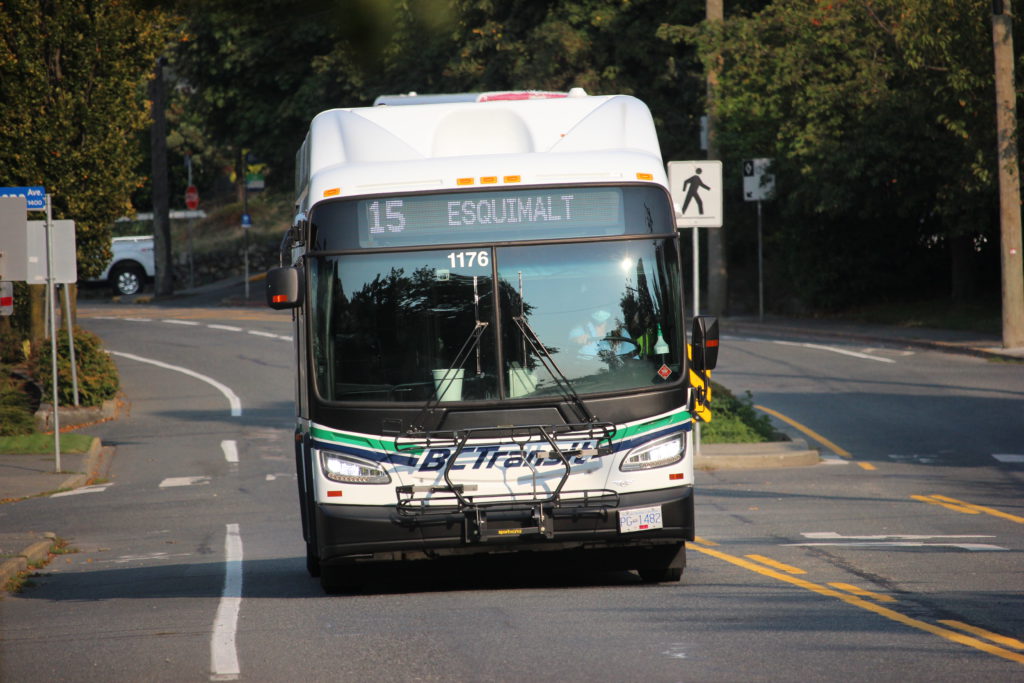 The Victoria Police Department is asking for witnesses and information after a youth was allegedly sexually assaulted on a BC Transit bus last weekend.
On Sunday afternoon, shortly after 1:05 p.m., patrol officers received a report that a 17-year-old girl was sexually assaulted while onboard a BC Transit bus.
The 17-year-old told officers that she was followed onto bus 28 at Douglas Street and Fort Street by a man she did not know.
Once on the bus, police said the man exposed himself to the teenager while "committing an indecent act."
The suspect then allegedly sexually assaulted the girl before she was able to get off the bus at Shelbourne Street and Cedar Hill Cross Road. The suspect also exited the bus and left the area, according to VicPD.
Police say the man is described as a 20 to 30-year-old man standing five feet, eight inches tall with a slim build wearing ivory-coloured pants.
If you have information about this incident, or have any information about the suspect, you are asked to call (250) 995-7654, extension 1. To report what you know anonymously, please call Greater Victoria Crime Stoppers at 1-800-222-8477.
MORE FROM VICPD: 'It's pretty sophisticated': Victoria thieves breaking into parkades through intercom system