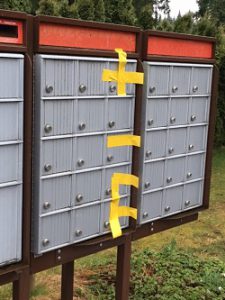 Several people living in Qualicum Beach arrived to pick-up their mail on Monday morning only to discover someone had already taken it.
Oceanside RCMP received more than 10 reports of damage to and theft from mailboxes on Monday, the majority of the thefts took place in the Eaglecrest community.
Mailbox doors had been pried open and the mail stolen.
With employment information, cheques and T4's in the mail, unfortunately tax time proves popular for mail thieves, said Cpl. Jesse Foreman.
So far police have yet to identify any suspects in the case.
They remind people to collect their mail every afternoon after delivery.