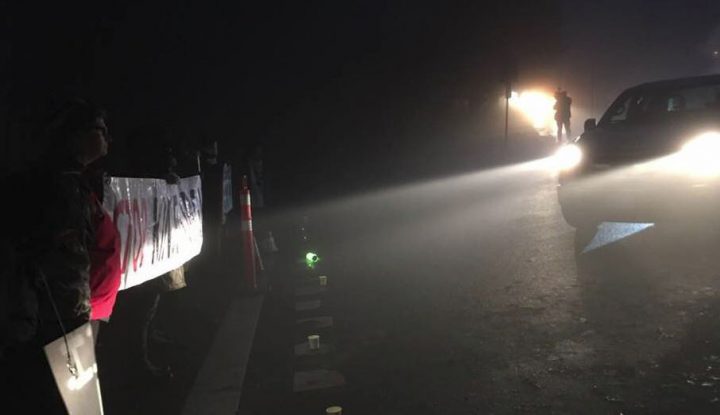 For the third straight week, a group calling itself the "Justin Trudeau Brigade" caused a work disruption at a Kinder Morgan pipeline site.
The group was out Thursday morning blocking vehicle access to delay construction of pipeline expansion at the Westridge Marine Terminal in Burnaby.
The protesters also delayed work on the pipeline expansion project for a day last week and the week prior to that.
Last week, the National Energy Board ruled in favour of Kinder Morgan to bypass Burnaby bylaws to continue the Trans Mountain pipeline expansion.
Anti #pipeline protestors blocking the Westridge marine terminal come face to face with a truck trying to enter the property. @KM_Canada pic.twitter.com/AqSgQByZ2n

— Gian-Paolo Mendoza (@gpsmendoza) December 14, 2017
With files from CBC and the Canadian Press