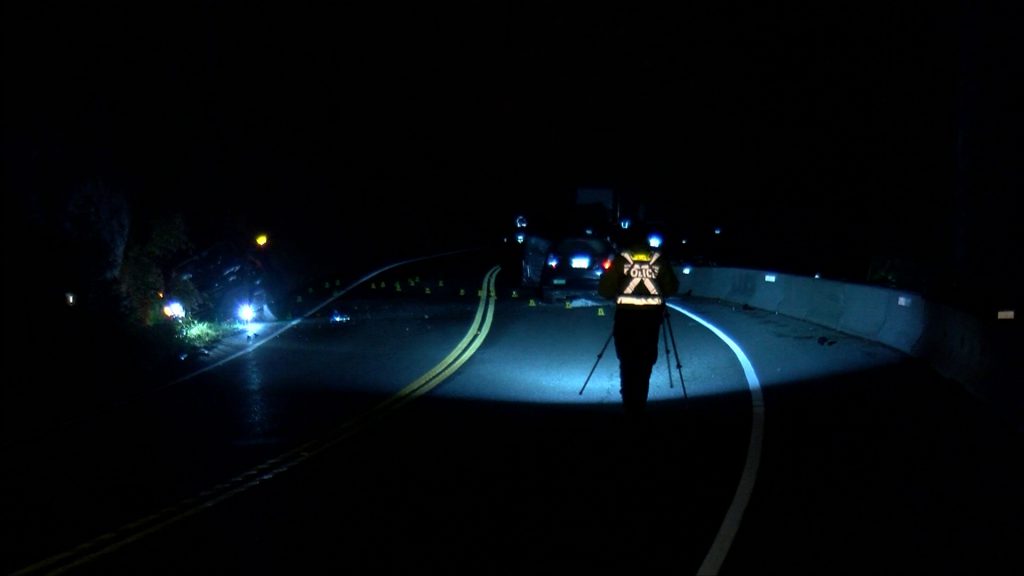 One woman has died after her car collided with a truck on Highway 4 near Port Alberni Sunday night.
Officers say the crash happened shortly before 10:30 p.m. on the sharp turns by Cameron Lake, in between Qualicum Beach and Port Alberni.
She was heading west towards Port Alberni and was declared dead at the scene.
The man driving the pickup truck was able to walk away with no serious injuries.
RCMP's Central Island Traffic Services is investigating. They believe slick road conditions from the first rain in a while were a contributing factor.
The driver was from the west coast of Vancouver Island.
Highway 4 was closed for several hours and fully opened around 4 a.m.
The name of the woman who died has not been released.