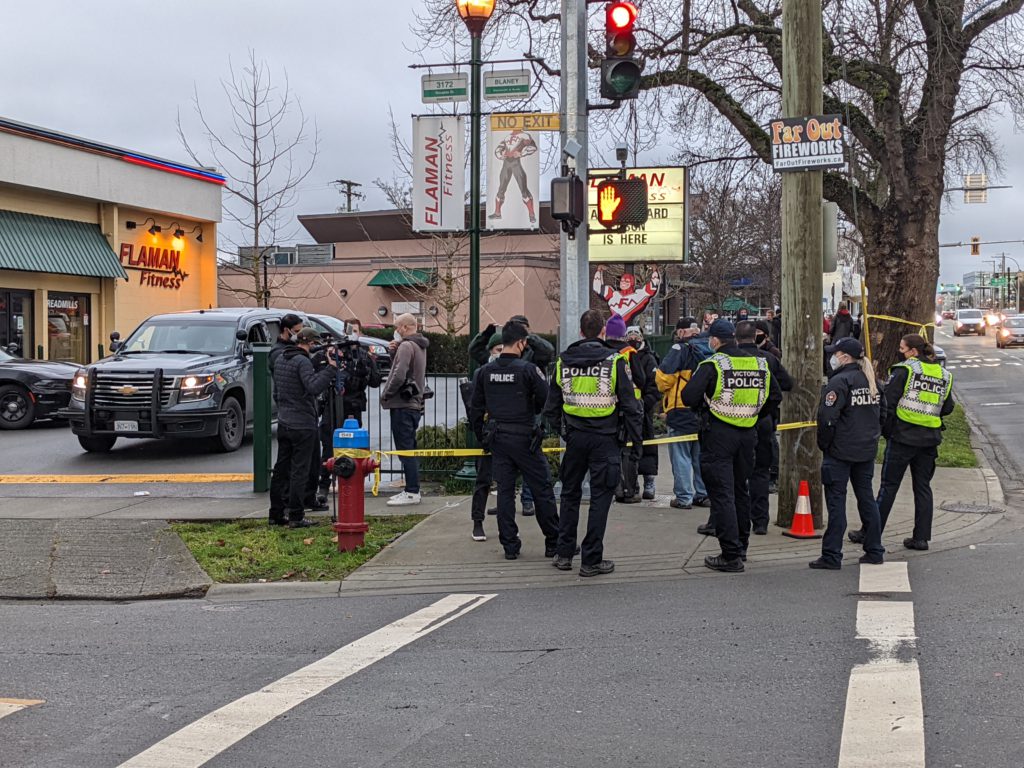 UPDATE: The Victoria Police Department said in a press release issued Monday evening that officers arrested six protestors for mischief.
The six arrested protestors were arrested and transported to VicPD cells, where they were later released with a court date and conditions, the department says.
A previous version of this story appears below
For the third time in as many weeks, demonstrators are planning to block part of the Trans-Canada Highway in Victoria Monday as part of a series of protests against old-growth logging.
The exact time and location of the blockade has not been announced.
'Save Old Growth,' the campaign that is behind the protests, is an offshoot of Extinction Rebellion, which is a civil resistance movement.
The group has carried out protests in Victoria, Nanaimo and Vancouver over the last three weeks, each time resulting in arrests.
"Currently, the B.C. government continues to log old-growth forests. This flies in the face of the provincial government's promise to implement all 14 recommendations outlined by a strategic review of old-growth management, which includes an immediate deferral of development in old forests where ecosystems are at very high and near-term risk of irreversible biodiversity loss," reads a statement from the campaign.
READ MORE: Five arrested in latest old-growth protest in Victoria
The group vows to continue blocking traffic along the Trans-Canada Highway until action is taken by the B.C. government to stop old-growth logging.
"The B.C. government is destroying the country, this is our last resort," said Zain, a university student and an organizer of this campaign.
"We are scared of sitting down on the road but will keep doing it until the government throws us in prison or keeps their own promise to save old growth. Premier Horgan is destroying his own legacy."
Last week, five activists were arrested by Victoria police after demonstrators took over the intersection at Douglas Street and Tolmie Avenue.