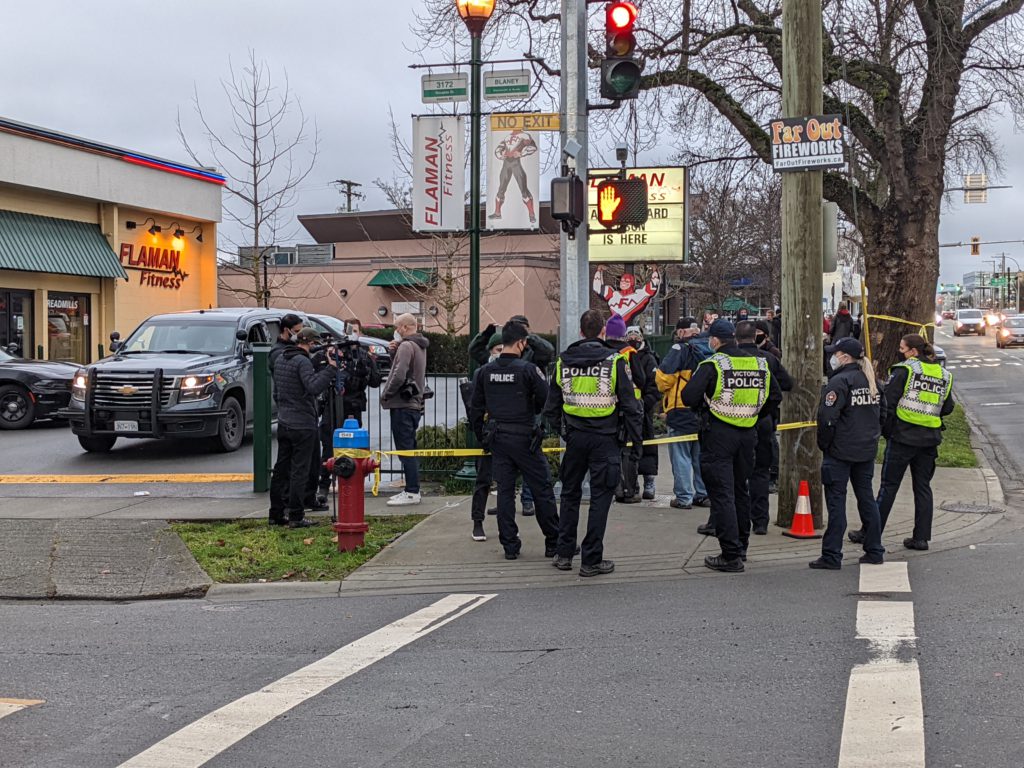 Traffic was once again disrupted in Victoria during morning rush hour on Wednesday morning as part of ongoing old-growth logging protests.
Demonstrators took over the intersection at Douglas Street and Tolmie Avenue shortly after 7 a.m. as part of ongoing disruptions that have occurred at multiple locations in Victoria, Nanaimo and Vancouver over the past week.
On Wednesday morning, five activists were arrested in connection to the protests, according to Victoria Police. Police told the group it was a criminal offence to block traffic, making the protestors subject to arrest.
Other members of the group who did not block traffic, but stood at the roadside, remained on the scene following the arrests.
As of 8:30 a.m., Victoria and Saanich Police were on scene and had moved protestors out of the roadway. Traffic has continued to flow.
Earlier this week in Nanaimo, three protestors were arrested after blocking the Trans-Canada Highway as part of the same movement.
Last week, a total of 12 were arrested in both Nanaimo and Victoria after activists laid down in the street to disrupt traffic.
"The provincial government has failed to end all old-growth logging by our deadline of January 9," reads a statement from the group, 'Save Old Growth'.
'Save Old Growth,' the campaign that is behind the protests, is an offshoot of the Extinction Rebellion, which is a civil resistance movement.
The direct action group is calling on the BC government to end old-growth logging.