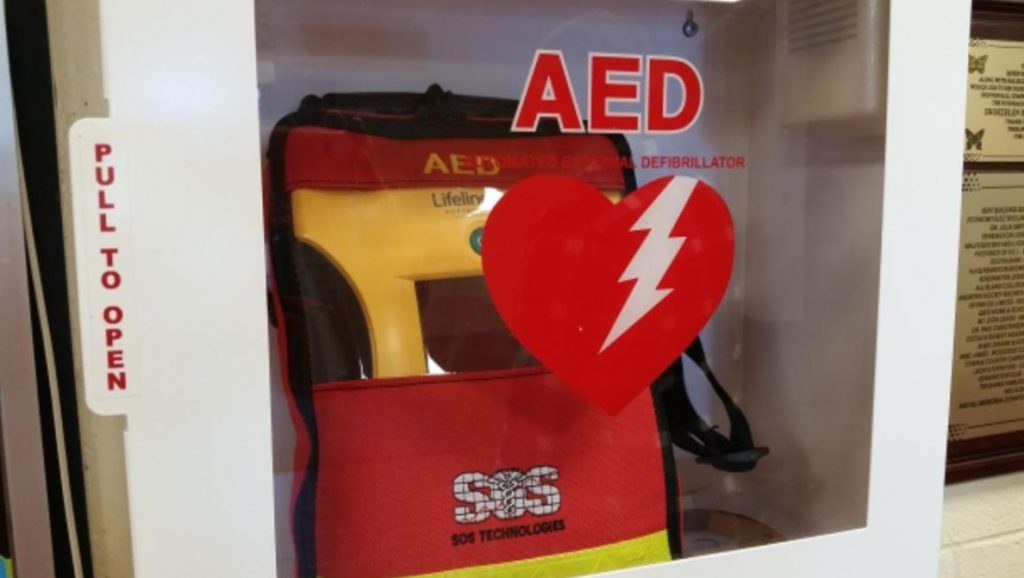 The quick actions of three off-duty firefighters saved the life of a man at a Victoria Shamrocks game on Tuesday.
Colwood Fire Chief John Cassidy said career member Craig Twidale and long-time volunteer Pat Seward were working as security at the game when a man went into cardiac arrest near Seward.
Seward called for assistance over the radio and Twidale went over. The two firefighters started to perform CPR on the man. They were joined by Langford's off-duty fire chief, Chirs Aubrey, who was watching the game.
Aubrey said he obviously didn't expect to be performing CPR at the game but he was glad that he and the Colwood firefighters could respond to the situation quickly.
"I was pleased we all worked well together as a team."
An automated external defibrillator (AED) from the Q Centre was also used until paramedics arrived to take the man from hospital. He is now recovering.
"It was very fortunate that the arena has a public AED," Cassidy said.
"We're very proud of our firefighters who performed the actions when they weren't in the station.
Cassidy said being next to a firefighter who had years of experience and the early application of AED both helped the man.
"The intervention and widespread of AED has really made a difference for lifesaving," Cassidy added. According to Cassidy, the number of AEDs in public spaces has gone up in the last 10 years.
Aubrey also credited the security and other Q Centre staff for calling 911 and keeping the area secure.
"It's a huge team effort when someone goes into cardiac arrest," Aubrey said.
The incident is a good reminder to learn or refresh first aid and CPR skills, Cassidy said.
He recommends everyone take a CPR course and a basic first aid course. He also advises knowing how to use a fire extinguisher, as people will likely experience at least one emergency situation in their lifetime.