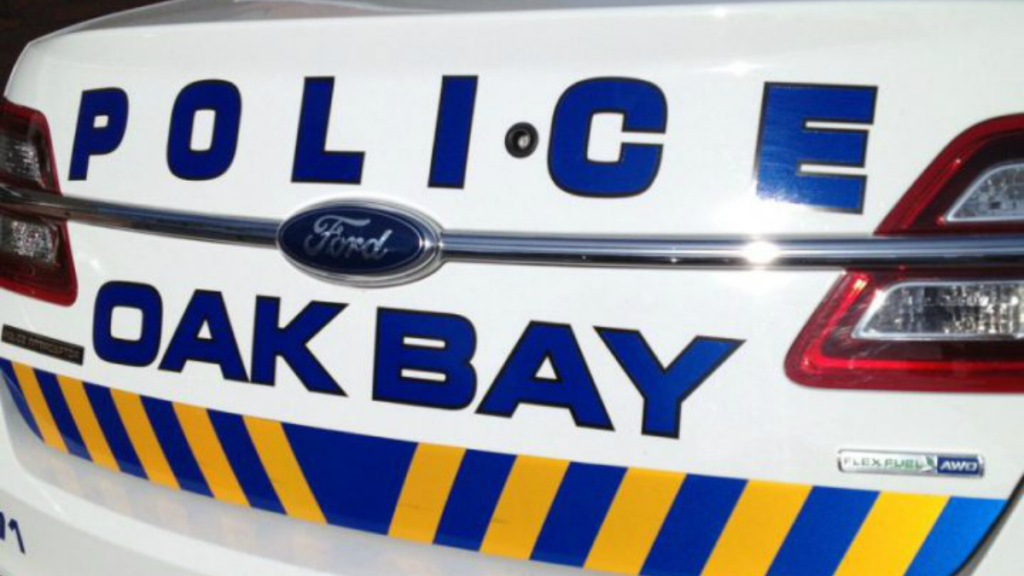 Oak Bay Police found more than they were expecting after stopping a cyclist early Sunday morning.
A man riding a black BMX bicycle was stopped by Oak Bay PD around midnight Sunday after an officer saw he wasn't wearing a helmet or had lights on his bike, according to police.
They say the man had two large sports bags on the handlebars and was also dressed in a dark hoodie pulled over his head with his mouth and nose covered by a bandana.
Police say the man gave a false name after being stopped and then attempted to flee. The man was arrested for two outstanding warrants and breaching seven conditions on his probation order, according to police.
A search of the man after the arrest led to officers finding a 26-inch sword down his pants, break and enter tools and a debit card that didn't belong to him, according to Oak Bay PD. Police also believe the bike may have been stolen.
The 26-year-old faces recommended charges of possession of a controlled substance (suspected to be methamphetamine), possession of a weapon for a dangerous purpose, carrying a concealed weapon, obstruction, possession of break and enter tools and possession of property obtained by crime, according to police.
Police say the man was held in custody for morning court.
READ MORE: Oak Bay motorist arrested after driving with 'bong between' his legs, say police