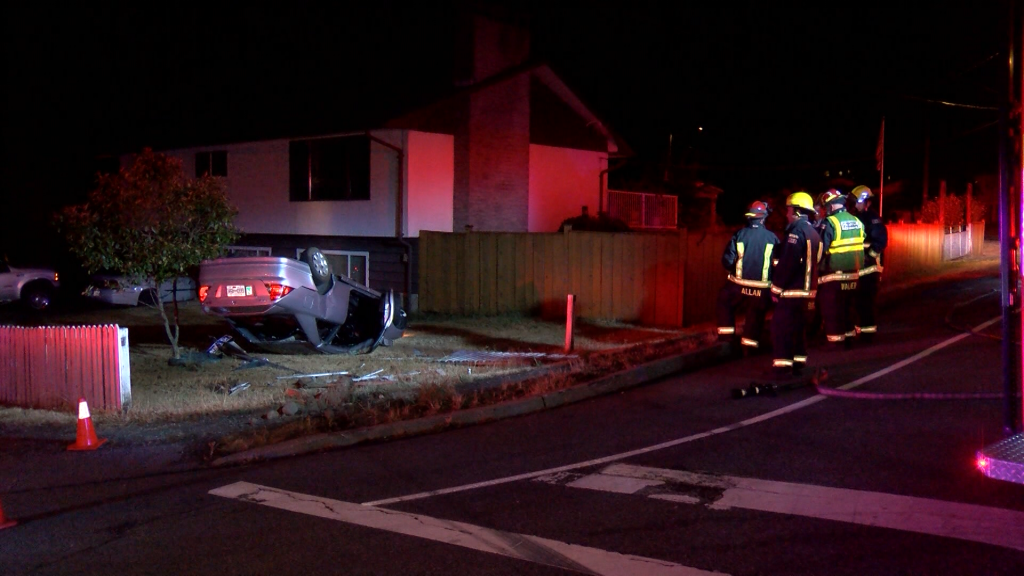 Nanaimo RCMP is investigating why a novice driver rolled his car late Saturday night on Uplands Drive.
The young man was heading southbound down a hill, in the 33-hundred block of Uplands Drive, when he lost control.
The car ended up on its roof in someone's yard and the novice driver was able to get out on his own before first responders arrived.
Nearby resident Jim Clark was inside his house when he heard a long skid before a bang. He quickly went to the crash to see if he could help.
"We have quite a few deer that cross [Uplands Drive] and when I got here they [deer] were over here on this lawn so chances are they were walking across the street and he came into them because why else?" said Clark.
RCMP will also be checking if speed may have been a factor. The same section of Uplands Drive has seen numerous crashes over the years.
The young driver was checked out by paramedics at the scene before being released.