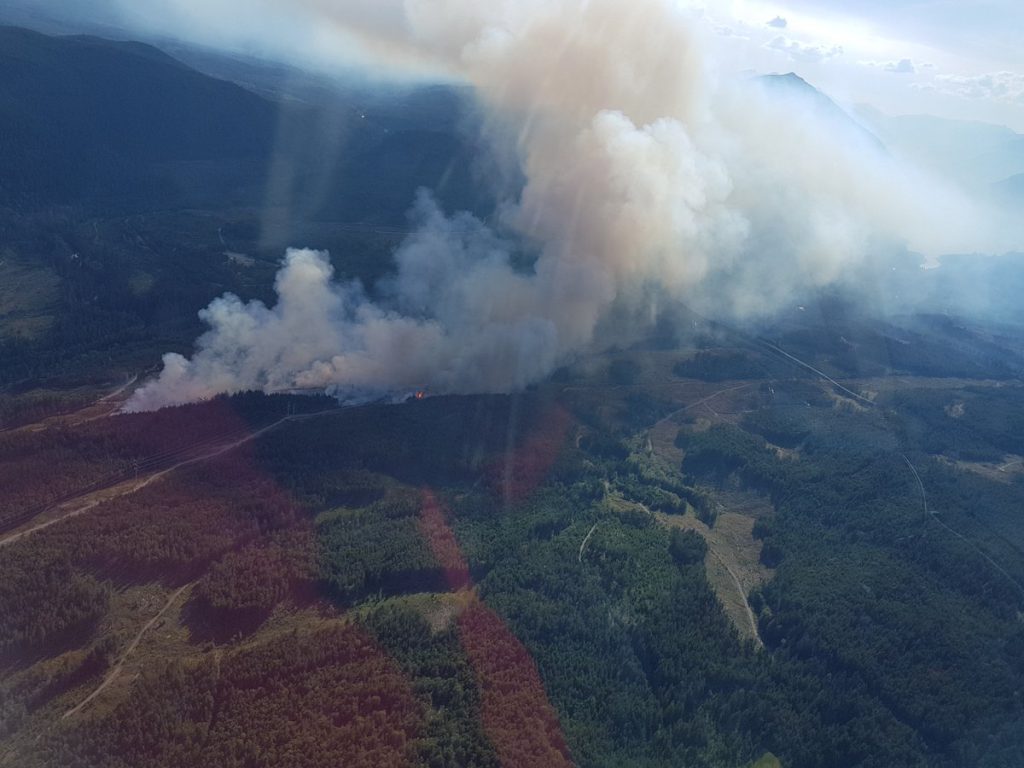 The B.C. Ministry of Environment & Climate Change Strategy has issued a Smoky Skies Bulletin for east Vancouver Island.
Wildfire smoke is blamed for the decrease in air quality.
People are advised to monitor their symptoms, reduce exposure and seek medical help if necessary.
Meanwhile, a wildfire in Nanaimo is burning out of control and has increased to 50 hectares in size.
Crews are on scene battling the blaze, which is near Nanaimo River Road.
According to the B.C. Wildfire Service, the fire was noticed yesterday and is suspected to be human-caused.
CHEK News has a reporter on scene.
More to come.