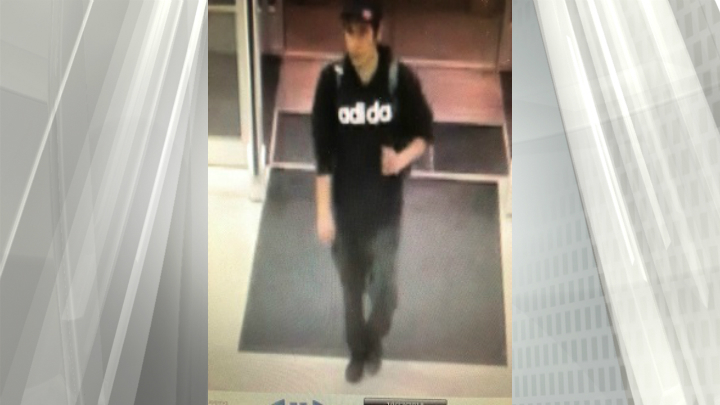 Nanaimo RCMP is asking the public to help identify a suspect who threatened an employee of a local business with bear spray.
Police say the incident happened around 7 p.m. Oct. 23 at Best Buy, located in the Country Club Mall at 2300 Island Highway North.
Responding officers were told the suspect male was being escorted from the business because of alleged previous crime activity at the location.
Police say when the suspect got to the main exit door, he turned and pulled out a can of bear spray from his sweater pocket and pointed it at the employee.
The bear spray was not discharged and authorities say he ran from the store and was last seen running through the parking lot.
The suspect is described by police as possibly white, standing 5'8″ tall with dark hair.
He wore a black hat, Adidas sweater, black pants and was carrying a backpack.
If you have any information on the identity of the male suspect, you are asked to call Nanaimo RCMP or Crime Stoppers.