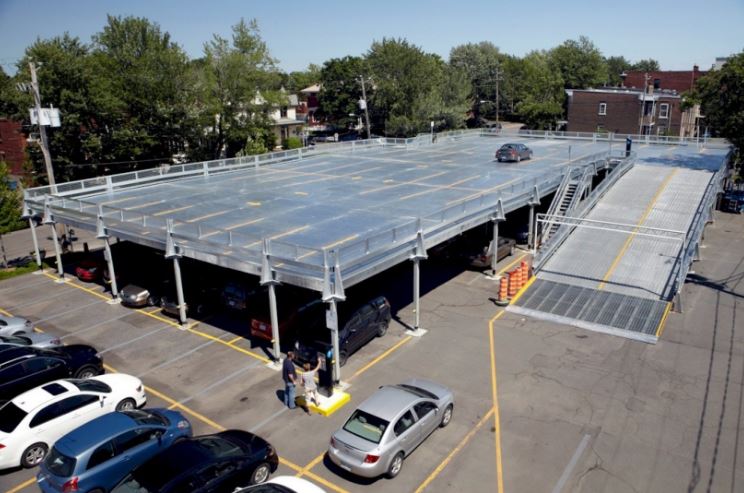 Hambro Portable Parking Structure
City of Victoria staff confirmed Thursday that they have studied the possibility of installing modular parking at the Save-On-Foods Memorial parking lot.
The concept would be a first in City of Victoria and would create a second level of parking at the surface lot located between Blanshard Street and Quadra Street, off Caledonia Avenue.
Described as a pre-fabricated steel-based structure, modular parking allows for the installation of multi-storey parking lots, similar to a parkade but with limited construction.
During a discussion on the future of the aging Crystal Pool, Councilor Jeremy Loveday asked staff it had looked into installing modular parking on the arena site.
Staff confirmed it had prepared a detailed transportation and parking implications study that did look into modular parking as an option. The study has not gone to council, but staff said it will be put forward soon.
Parking has been one of several issues raised during the more than three-year discussion surrounding replacing Crystal Pool.
One of the proposed sites that staff will examine further over the next month includes the city's surface parking lot at 940 Caledonia Avenue next to Royal Athletic Park. The parking lot has 220 stalls that are often occupied during the week. Currently, the city isn't taking names for the monthly parking wait list.