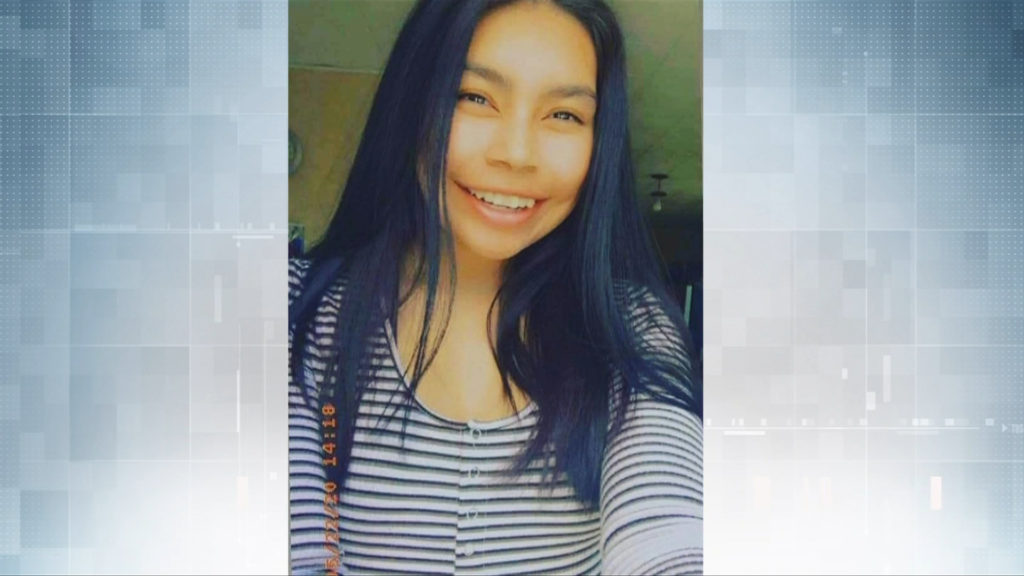 A massive search is underway for a missing Alert Bay teen.
Tamika Mountain, 18, was last seen walking in a grassy and forested area on Cormorant Island on March 25, shortly after returning home from work at around 4:45 p.m.
Campbell River Search and Rescue, RCMP Police Dog Services along with RCMP boats and helicopters have been brought in to search for Mountain, but have been unable to locate her.
Alert Bay RCMP say following communications with BC Ferries, they believe Mountain remains on the island.
"We have been in contact with BC Ferries, and at this time it's believed that Tamika is still on Cormorant Island," Alert Bay RCMP Sgt. Jennifer Prunty said in a press release.
Speaking to CHEK News on Saturday, Mountain's family said they really are worried for her safety, explaining that she has been struggling emotionally following the recent death of her grandmother.
"We feel she may feel she's in trouble now. If someone's keeping her, there is a feeling that she's being kept in someone's house if we can't find her outside," said Mountain's mother-in-law, Norine Smith.
"We just continue to keep praying and keep moving, we just want to know she's safe."
Mountain's family also says she normally walks with her dog in the area she was last seen but this time didn't have her dog.
"We want you home," said Smith. "We're not mad, we just want to make sure she's safe, and we're all here for her."
RCMP are now asking residents of the island to check their homes or properties to see if Mountain may have taken refuge there.
Mountain has black hair, brown eyes and was last seen wearing a grey hoodie with a turquoise-blue design and dark jeans.
Anyone with information regarding Mountain's whereabouts is asked to contact the Alert Bay RCMP immediately at 250-974-5544.