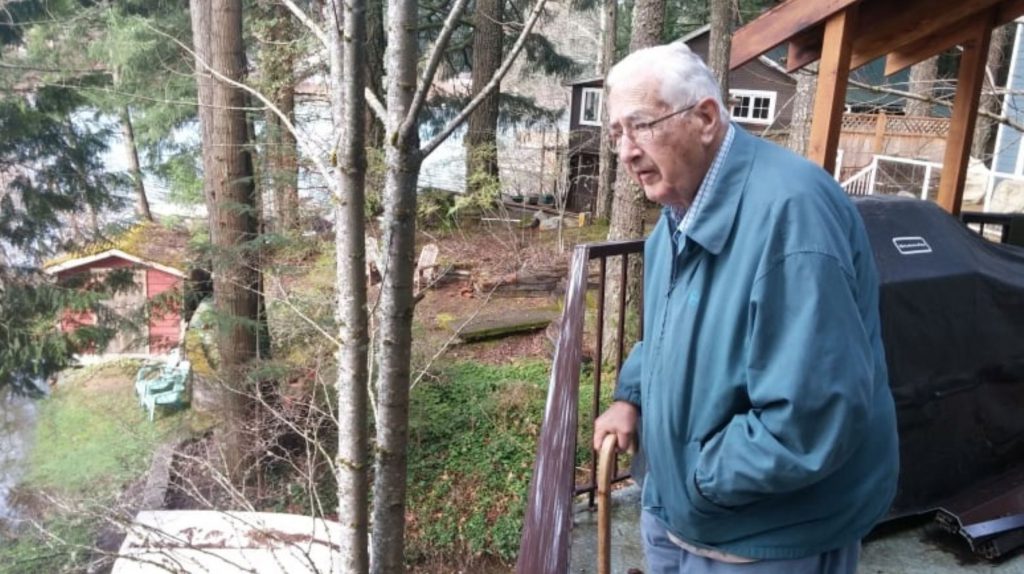 Ted Hughes, a highly influential former public servant in B.C., passed away Friday at the age of 92.
The former judge was responsible for more than a dozen inquiries on issues from child protection to sexual discrimination.
He was also B.C's first conflict of interest commissioner who forced premier Bill Vander Zalm to resign for using the perks of government to help the sale of his private theme park.
Saanich councillor Susan Brice first met Hughes back in 1988 while she was the mayor of Oak Bay.
Hughes invited her to join a review of B.C.'s justice system.
"I have felt probably over the last 25-30 years he might be one of the most significant Canadian figures who was called upon to review huge social issues," said Brice.
"We are all grieving, we know it was a life well-lived."
Brice says Hughes has been in hospital over the last few weeks due to deteriorating health.
She reminisced about how some close to him jokingly called him the "Mighty Hughes" after a biography written about him by Craig McInnes. 
"Even with all those titles, accomplishments, accolades… on a day to day basis he was so down to earth, a true guy to Saskatchewan," said Brice.
"[During our work] we would stay in modest hotels and have sandwiches, never high flaunting… he was always true to himself and really genuine."
Hughes settled in Victoria with his wife Helen, who was a city councillor in Saskatoon, and their four children.
Helen also served as a City of Victoria councillor for 18 years.
Hughes and his wife Helen were actively involved in charity events and were known throughout the community as generous philanthropists.
On Monday, Premier John Horgan released the following statement on the death of Hughes.
"I was saddened to hear of Ted Hughes' passing on Friday. Ted embodied the honour and integrity of a true public servant.
Ted was B.C.'s first-ever conflict-of-interest commissioner. He also led investigations into some of the most prominent and challenging cases in our province's history. His work resulted in systemic improvements that we still benefit from today. It was because of his review on child deaths within the foster care system that government established an independent watchdog for children's services. And his leadership on the Justice Reform Committee led to significant changes in B.C.'s judicial structure.
Ted was not afraid to stand up for what he thought was right – no matter who he was standing up to. He held powerful people accountable.
"Even in retirement, Ted worked in service to our province and helped the most vulnerable among us.
Ted Hughes leaves behind a legacy that will be felt for generations to come. He will be very missed."
With files from CBC News and CBC Radio One On the Island.