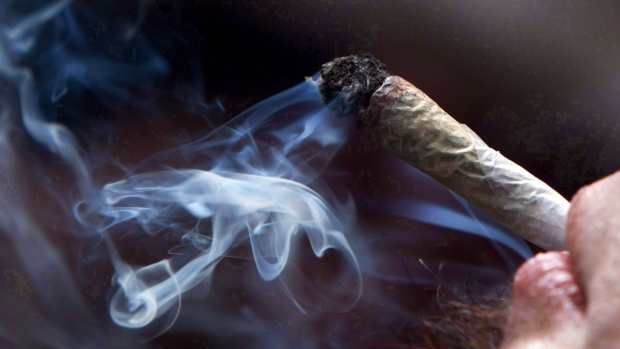 Nearly 5 million Canadians aged 15 or older, or 16% of the population, reported using cannabis from mid-March to mid-June.
Statistics Canada says that number is unchanged from estimates reported one year earlier, before legalization.
However, the number of Canadians those aged 65 and older reporting cannabis use increased from 3% to 5% over that period.
Nearly 18% of British Columbians say they used marijuana in that three month period, lower than Alberta (20%) and Nova Scotia (24%).
The data from the National Cannabis Survey also shows Canadian men are almost twice as likely to use pot as women.
The survey suggests men are more likely to use pot daily or weekly than women, and are also more likely to use it for non-medicinal purposes.
It also reveals that nearly 60% of women surveyed have never consumed cannabis, compared with just over half of men.
About four in 10 marijuana users say they bought pot illegally.
Recreational marijuana became legal in Canada last October and Statistics Canada is tracking consumption habits every three months.
With files from Canadian Press